The Ignatian method
Ignatian prayer is made of two different phases: the actual prayer and its evaluation. A time to immerse oneself in the relationship with the Lord and savor it; another to notice the seeds sown and the fruits that ripen.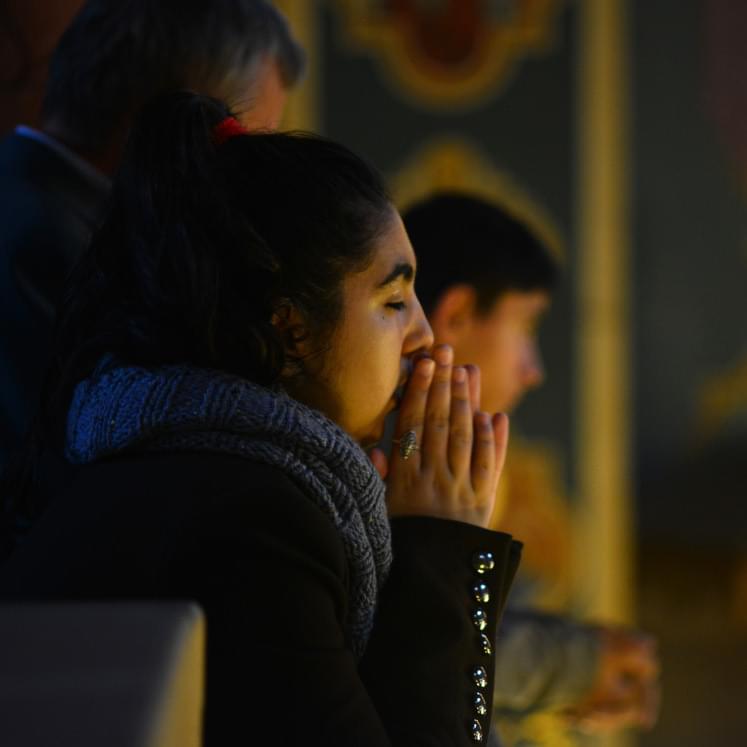 The Ignatian method
Prayer is a personal encounter with the Lord.
Choose a time and place that helps in this meeting and follow these simple steps.
Presence
I place myself in the presence of the Lord asking for the gift of prayer and concentration. I ask the Lord that all my energies converge toward this encounter. I reflect with how great love He is knowing me and watching me right now.
Then:
"Composition seeing the place": I use my imagination to make myself an "inner image" of the scene I am about to meditate on.
"I ask for what I want and desire": I enter into a direct relationship with the Lord by asking for a very specific gift, in a wording that I can repeat often.
Meditation
I read and reread the passage. I stop where a word strikes me, where I "find taste," in no hurry to move on. "For it is not knowing much, but realising and relishing things interiorly, that contents and satisfies the soul". On the word that strikes me I set in motion my memory (what does it remind me of?), my intelligence (what does it make me understand?), my will (what desires does it bring forth in me?).
Conversation
I dialogue with the Lord "as a friend speaks to a friend." And I am not afraid to "pour" all my "death" of heart into Him so that He can pour His life into me. It's the "conversation".
Revision
After the prayer, in another place, I retrace its progress for a few minutes. I ask myself how the method went, what word struck me the most, and try to name the feelings that ran through me.
Discover Spiritual Exercises
Exercises, courses and events
1-5.1.2023
Esercizi ignaziani personalmente guidati
Dove
Missionari Oblati di Rho (MI)

A chi è rivolto
Tutti

A cura di
Francesco Ghidini OSSCA ed équipe
2-7.1 2023
Esercizi ignaziani semiguidati
Dove
Villa San Giuseppe (BO)

A chi è rivolto
Tutti

A cura di
Chris Vella SJ

View the calendar of Spiritual Exercises