In dialogue between faith and culture
We want to form people who are competent and rooted in faith and therefore eager to promote the Kingdom's justice. In our centers, we wish to promote not only academic excellence, but also human and spiritual excellence, with the person in his or her wholeness as our vision.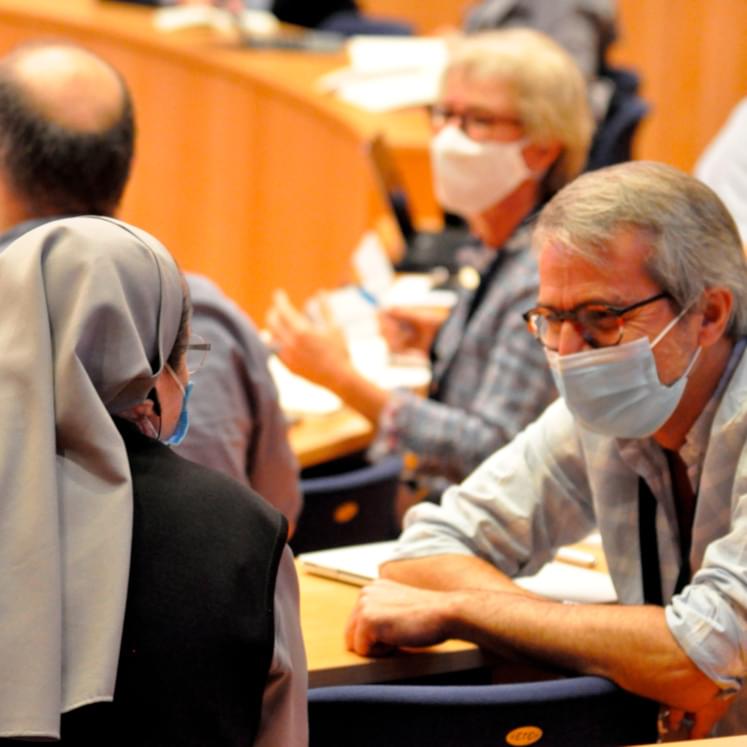 News
The Interregional Seminary of Campania, supported by 14 southern dioceses and directed by the Jesuits, welcomes 100 young people for formation in Naples. "The purpose of this school is to… Read more
A letter about what has been shared together, realised by all and is now being translated into commitment will be sent to Card. Grech, Secretary of the Synod, by Jesuits… Read more
A major refurbishment of Villa San Luigi, the Jesuit complex in Posillipo, Naples has taken place. Work began in August 2016 and was completed in October 2021. This complex covers… Read more
"Less is more": this truism applies even in the field of communication. It holds true if the gaze focusses on contemplation, discerning the keys to reality. This, in turn, elicits… Read more
A meeting of the directors of works of Italy, Albania, Malta and Romania took place in Rome. It was a synodal experience of profound listening to each other.
A tradition interrupted during the two years of the pandemic. The zonal meetings of the treasurers of the EUM Province, that took place for six years consecutively until 2019, resumed… Read more
The celebration took place on Saturday 19 February at 3.30 pm in the Church of Sant'Ignazio in Rome. You can watch it on YouTube.
They were ordained on February 5th, 2022 in Madrid together with other six young men
The Centre for Ignatian Spirituality of Malta presents a series of four online sessions, every Friday of February from 7.00pm to 8.30pm.
The Province meeting through the eyes of an attending Jesuit
The initiative for high school students, promoted by the San Luigi Section of the Faculty of Theology in Naples A total of ten online meetings offered to a wide audience,… Read more
"The first moment, alone, in my new room. The meeting with the Novice Master, the first Mass. The first occasion with the other novices along the carrugi (narrow streets) in… Read more
Our magazines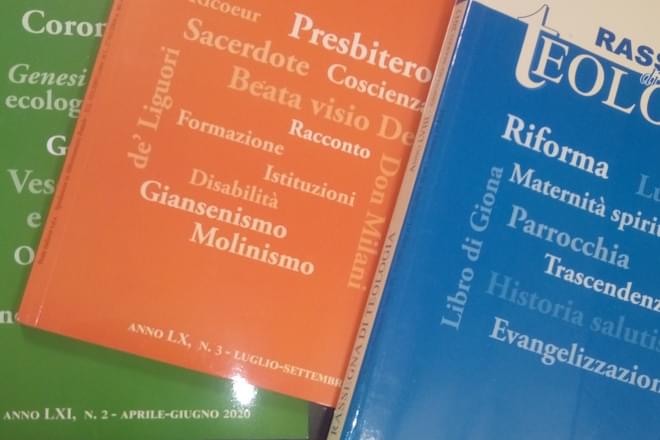 Rassegna di Teologia is an expression of the scientific activity of the "San Luigi" Section of the Pontifical Theological Faculty of Southern Italy.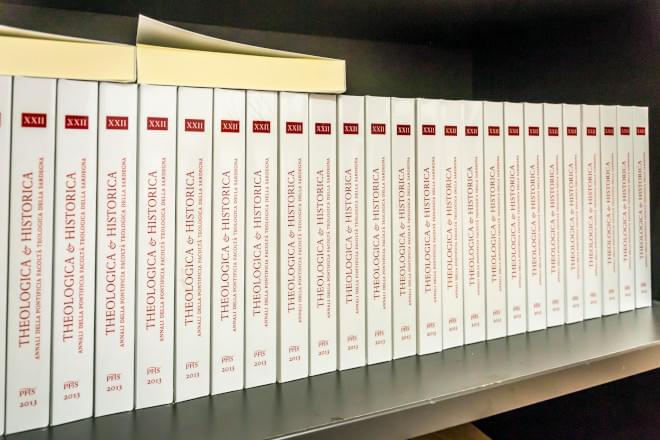 The annual journal of the Pontifical Theological Faculty of Sardinia publishes theological, philosophical and historical scientific papers.
The Interregional Seminary of Campania, supported by 14 southern dioceses and directed by the Jesuits, welcomes 100 young people for formation in Naples. "The purpose of this school is to… Read more