With the excluded
With the poor and marginalized, with an educational approach, encouraging the person welcomed to regain dignity, autonomy and responsibility, and individuals and communities to redesign, at the political, economic and legislative level included.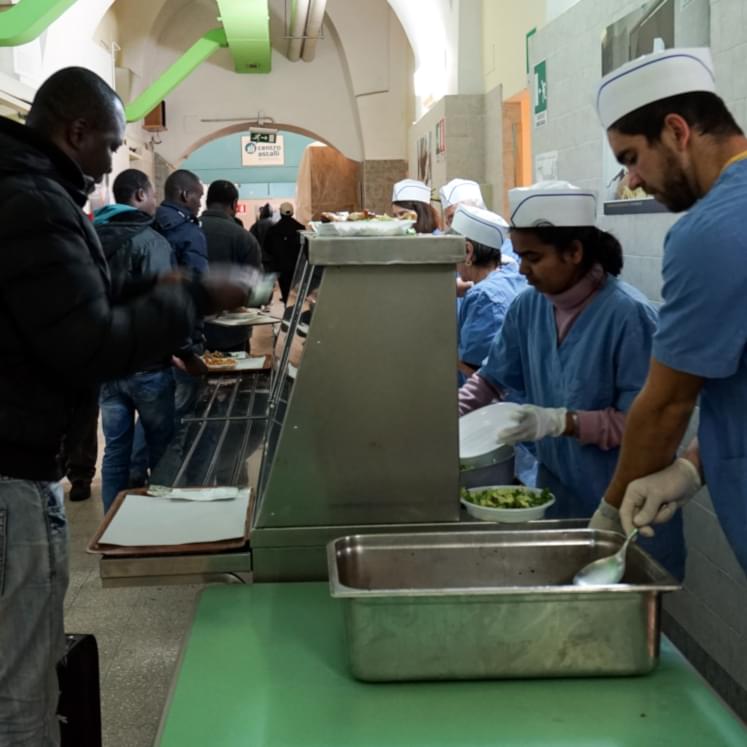 Jesuit Social Network
Founded in 2004, it brings together 39 entities engaged in the social field: associations, groups, cooperatives, training centers, study and research centers. The interaction of these different areas – culture, research and field work – enables a vitality and richness that inspire new approaches and solutions in complex and frontier contexts.
Visit the JSN website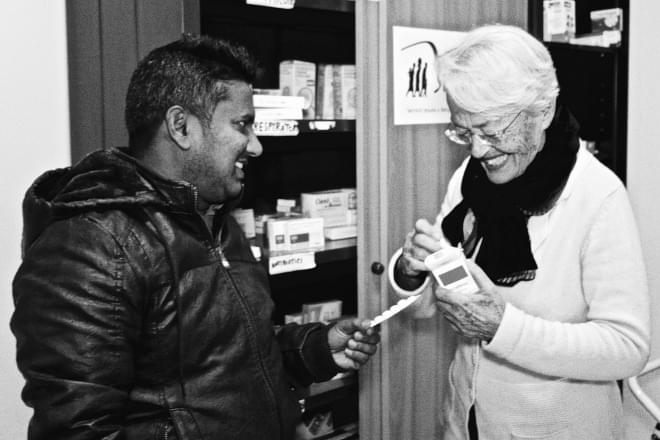 News
The Christmas concert promoted by Centro Astalli in remembrance of the year 2022 that initiated with the Russian invasion of Ukraine consisted of Music compositions by Mozart, Sollima and Arvo… Read more
Via del Caravita 8/a, Rome. This is where the community of Jesuit fathers have ventured to respond to Pope Francis' invitation in 2015, the year of consecrated life: "I expect… Read more
More than 800 high school students from over 15 Italian cities were the protagonists of the big school celebration promoted by Centro Astalli on 20 October at the Auditorium of… Read more
The Jesuit university chaplaincy has offered experiences of service this summer to 25 young Maltese university students. There were various possible destinations: Sighet and Bucharest in Romania, in Oulx, Turin,… Read more
A place to study and for recreation for many children from the outskirts of Tirana has been offered by the Multipurpose Centre Fr. Anton Luli in collaboration with teachers from… Read more
The outbreak of war in Ukraine and the desire to respond to the emergency. The Jesuits of the Milan community – San Fedele, Leone XIII and Villapizzone- responded to the… Read more
"Being with, choosing to build meaningful relationships, meeting people, families" This is how Franca De Bonis, volunteer and co-founder of Circolo Polipia, describes her commitment since 1990 with the Rom.… Read more
They found their smile, energy and joy of life again. They are 12 very young people – almost all of them children, except for two teenage boys – who, since… Read more
A program is being offered by the Jesuits in Catania addressed to couples who have experienced hurts in their relationship. This program helps them to rediscover the real face of… Read more
In Scampia, ten people have found work in the Hurtado Centre. Its presence in the neighbourhood dates back to the 1990s. At this Centre pastoral activity, which is directly marked… Read more
The war in Ukraine will raise the number of displaced persons in the world to 90 million. Fr.Camillo Ripamonti, president of Centro Astalli, deplored this terrible figure during the presentation… Read more
This is a weekly diary from Piero Loredan SJ in Bucharest, accompanying the Ukrainian refugees.
From 26 December to 7 January, a group of about 15 young people from CLC-LMS, led by Paola Tomasini and Giacomo Mennuni together with Fr Massimo Nevola, had an experience… Read more