With the excluded
With the poor and marginalized, with an educational approach, encouraging the person welcomed to regain dignity, autonomy and responsibility, and individuals and communities to redesign, at the political, economic and legislative level included.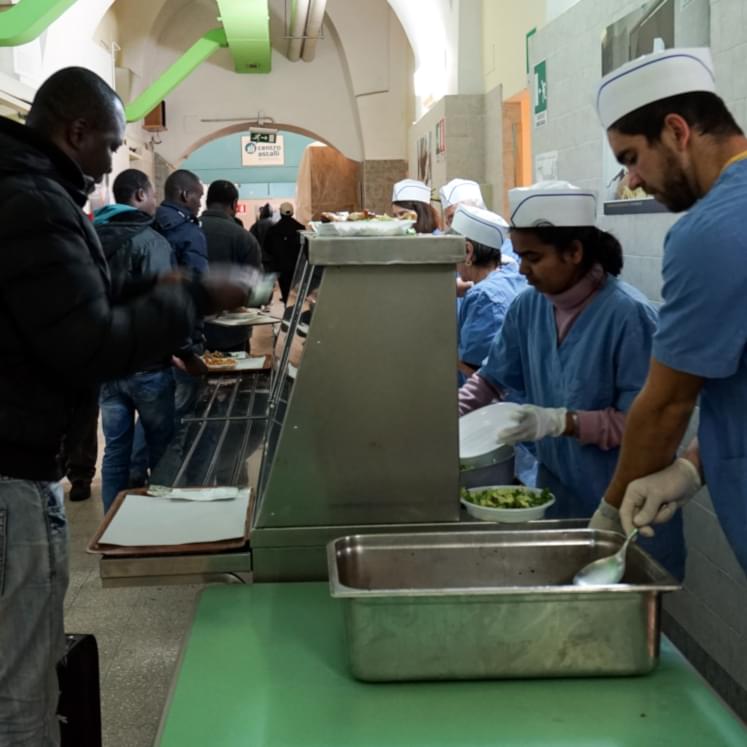 Jesuit Social Network
Founded in 2004, it brings together 39 entities engaged in the social field: associations, groups, cooperatives, training centers, study and research centers. The interaction of these different areas – culture, research and field work – enables a vitality and richness that inspire new approaches and solutions in complex and frontier contexts.
Visit the JSN website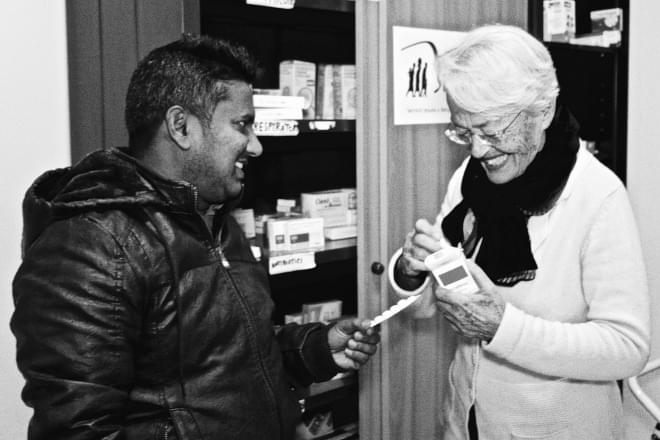 News
The second edition of the radio program is in progress promoted by Astalli Centre and Vatican Radio. 6 episodes, focusing this year on the welcoming and integration process of refugees… Read more
An exhibition of twenty portraits of refugees welcomed by Centro Astalli
Young people and artists joined together with a common desire: to carry out a project of solidarity for the Ignatian Year. This was the reason behind the "Ave Maria" concert,… Read more
Hundreds of students from schools in over 15 Italian cities were the protagonists of "Writing does not go into exile", an award ceremony of literary competitions promoted by the Astalli… Read more
A dinner at the farmhouse to build a bridge of social and material solidarity with people who are imprisoned or who are experiencing other restrictive measures. This is how Sesta Opera San Fedele, a… Read more
The refurbishment of Villa Angaran, formerly a retreat house in Bassano de Grappa, has been completed. This work has been entrusted in 2015 by the Society to a consortium of… Read more
Refugee students arrived in Rome with the university corridor from Ethiopia. Centro Astalli was among the partners of this reception project.
Feedback after Riccardo Muti's visit to the Hurtado Center and the concert with the orchestra of the Musica Libera Tutti project
Two stories that demonstrate hope, courage and progress. The witness to this is Centro Astalli who celebrates with Nelly, a residential volunteer, her graduation in chemistry and supports through the… Read more
"To dare in order to realize change", this is the message of "OSO vestire etico e inclusivo (I DARE to dress ethical and inclusive) ", a new clothing collection on… Read more
"All in the same boat": summer sailing courses for 50 young people in distress, organized for the Matteo Ricci Center's children, by the Europe Scout Group Roma 12 and the… Read more
Twelve steps bearing twenty-two names can be found at the entrance to the Gonzaga School Campus in Palermo to commemorate some of the witnesses of civil commitment, who became innocent… Read more
Jesuit priest Rutilio Grande of El Salvador is to be beatified on Saturday 22nd January in San Salvador along with two lay companions and Franciscan Father Cosma Spessotto. All were… Read more