Wisdom and prophecy, the legacy of Carlo Maria Martini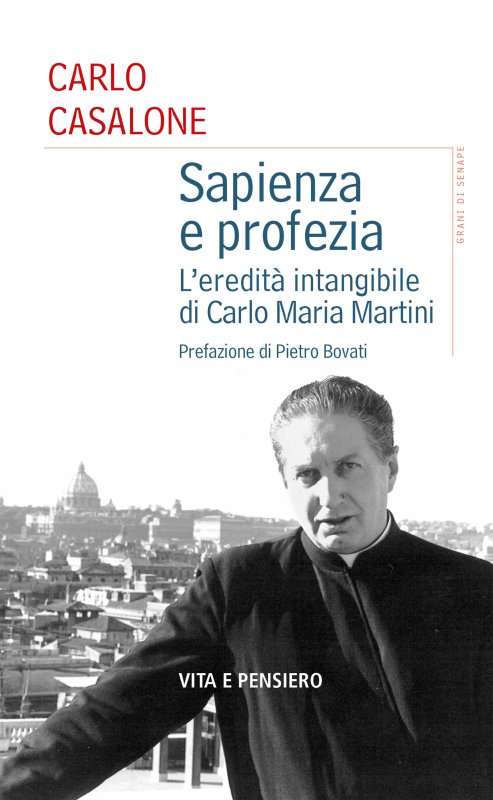 Ten years after his death, the figure of Cardinal Martini continues to arouse discussions about his thought and inspire the hearts of those who met him and followed his pastoral plans. With his extraordinary ability to combine wisdom and prophecy, to listen to the voice of God both in Scripture and in the unfolding of history, Martini turned the Bible in a home where one can learn to pray, convinced that biblical language could become the mother tongue of the believer. And this was precisely what happened during the experience of the School of the Word, where, in the "current time", lectio divina conducted through simple and effective programs became a means of personal transformation and contributed to the growth of the "inner man" that leaves room for the action of the Spirit.
"Sapienza e Profezia. L'eredità intangibile di Carlo Maria Martini " (Wisdom and Prophecy. The intangible legacy of Carlo Maria Martini", ed. Vita e pensiero), written by Fr. Carlo Casalone, president of the Carlo Maria Martini Foundation, reviews, with clarity and also affection, the methodological choices, reflections, and innovative ideas that inspired Martini's initiatives, in particular the original combination of the Word of God and the spirituality of Ignatius of Loyola. It thus allows us to grasp the subtle spirit that animates his legacy, in order to be able to responsibly adopt it in the current moment of the Church and in the synodal journey desired by Pope Francis, with an attitude aimed not at repeating and preserving what he accomplished, as if it were something static, but with an attitude of creatively living in the first person what his testimony delivers to us. Preface by Fr. Pietro Bovati.