'Learning by Refraction': A two-day SLT seminar with Fr Johnny Go SJ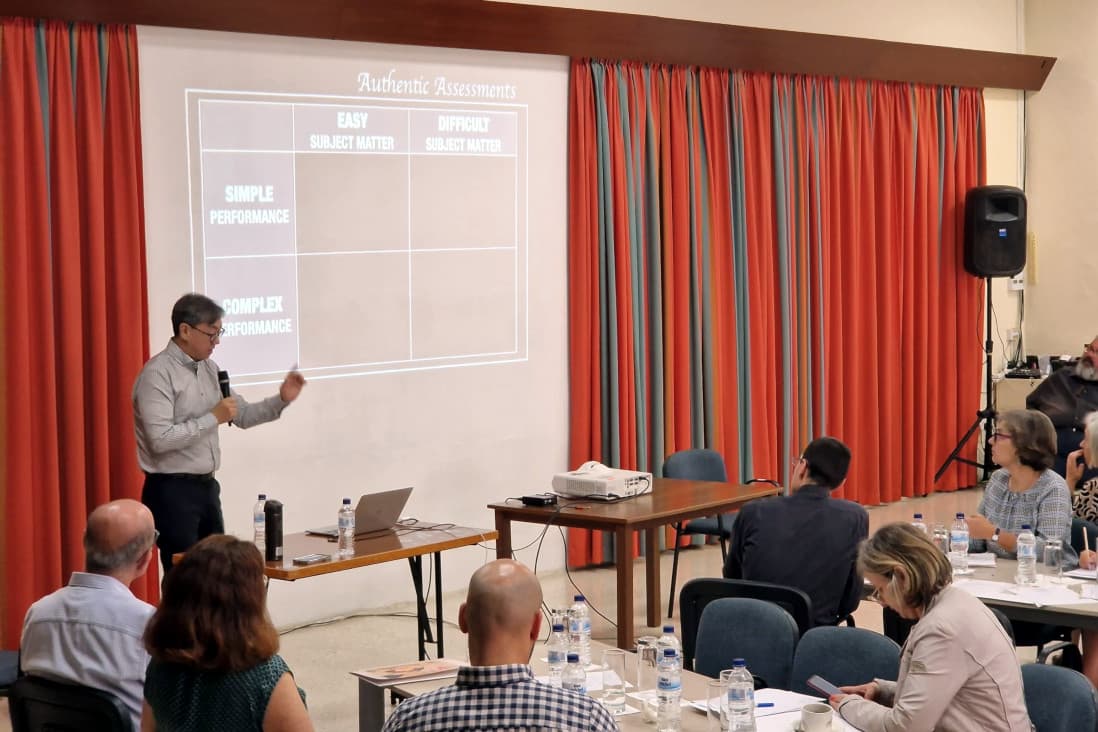 An intensive two-day seminar for St. Aloysius College Senior Leadership Team (SLT) on the Ignatian Pedagogical Paradigm, facilitated by Fr. Johnny Go SJ , Education Secretary for Primary and Secondary Schools of the Jesuit Asia-Pacific Conference (JCAP).
A unique opportunity for the team to learn the central ideas of the Learning by Refraction approach to Ignatian Pedagogy, as well as receive training on how to integrate it into their ongoing work on the Learning Outcomes Framework and Assessment for Learning.
But what is exactly "Learning by refraction? In Fr. Go's own words:
"Learning by Refraction" is the name we gave an approach to the Ignatian Pedagogical Paradigm, which we published in a book of the same title on the 25th anniversary of the publication of the first book on the IPP. "Refraction" is a suitable name to describe the kind of learning that we want students to achieve in Jesuit schools–not simply parroting the teacher (or 100% reflection) but appropriating and changing the content and making it their own.
Since its publication, the book, Learning by Refraction: A Practitioner's Guide to 21st-Century Ignatian Pedagogy, has been translated into Spanish, Chinese, Thai, Brazilian Portuguese, among other languages. It seems the reason for its wide reception is its very practical approach, offering classroom teachers and formation staff concrete tips and strategies on how to promote what the IPP calls Reflection and Action. As a result, countless workshops–both online and face-to-face–have been conducted around the world for Ignatian educators–including trainers' training.
How does it relate to Ignatian spirituality?
Ignatian Pedagogy is based on the principles of Ignatian spirituality, specifically, Ignatian discernment. The authors of the original IPP identified what an Ignatian teacher should keep in mind in designing and facilitating learning in their classrooms: Very simply, the learner needs to reflect on their learning experience in order to understand and to use what they have learned in order to deepen their learning.
What makes it a valuable learning method today?
In my opinion, this approach to Ignatian pedagogy is valuable today because not only does it strengthen the Ignatian character of our schools in the way we teach and the way students learn, but it also allows us to adopt 21st-century learning principles and strategies in a discerning and systematic way.