115th birthday of St. Aloysius College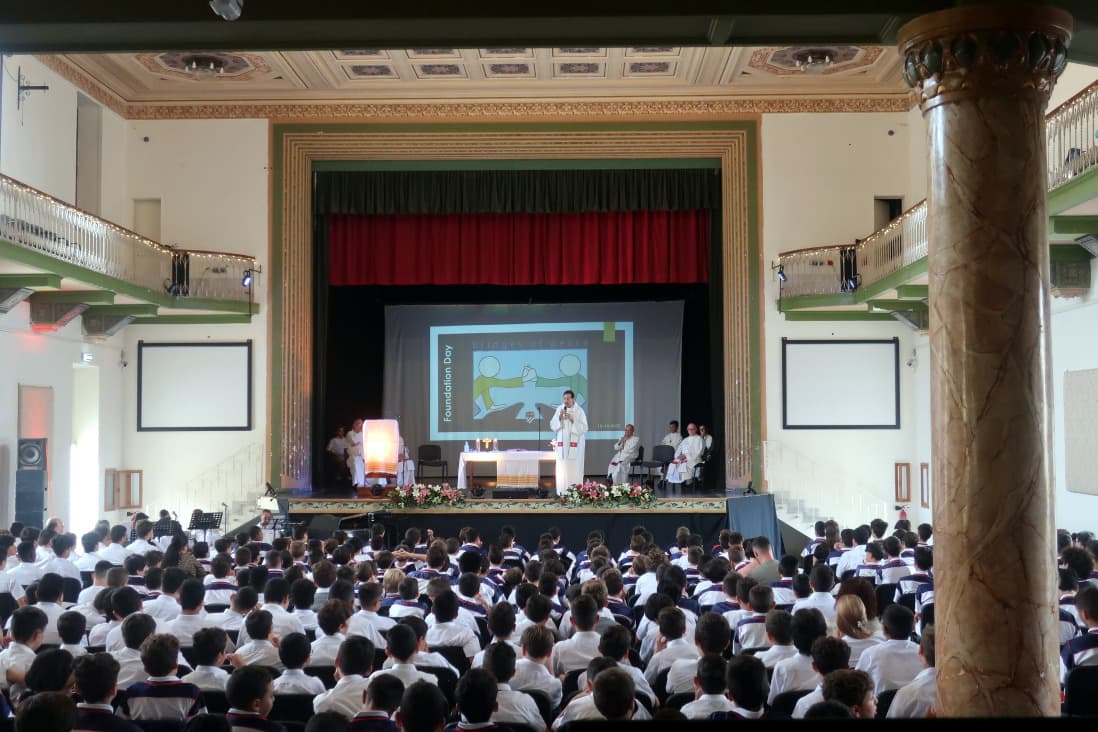 The 115th anniversary of St. Aloysius College in Malta was celebrated on 10 October with a series of activities in the three schools. A scouts and guides parade launched the day. This was followed by a special historic performance in the primary school, and a shared Eucharistic celebration in the secondary school. Activities brought together staff members and students, commemorating the precious heritage with an eye to future challenges.
This year's theme is "Bridges of Peace", with the intention of marking the day's occasion. The "Men and Women for Others" award, sponsored by the Fr Charles Caruana SJ Memorial Fund, was also presented. The first to receive it was Dr Katrine Camilleri, an ex-student and renowned director of the Jesuit Refugee Service (JRS), awarded for her dedication, passion and commitment to refugees.
"The award," Fr Jimmy Bartolo SJ, rector of the College highlighted, "is the highest honour St Aloysius gives to people who do their best to live this ideal in their lives. We are honoured to award it to Dr Katrine Camilleri, who has spent her entire professional life as a lawyer defending the rights of refugees. This is the ideal we would like to offer to our students: to use our intelligence and other talents to serve others, especially those who are needy and vulnerable in our society. This is not about self-promotion or self-interest. It is about generous service. Pope Francis' message in favour of the refugees dying in the Mediterranean Sea is very clear: we cannot allow these people to die in what has become the largest cemetery. It is a criminal act! Katrine is dedicating her life to the fight against certain racist attitudes and behaviour that unfortunately still prevail in our country. We thank the Lord for having so many students at our college who are truly men and women for others. This is the main purpose of our education in Malta and in the world".
The memorial fund was founded by a group of Fr Caruana SJ's students, with the intention of honouring his memory and celebrating the formative role he played at the College. Gordon Caruana Dingli and Architect Nicholas Bianchi attended the ceremony on behalf of the board of trustees.
The multi-sensory garden, located near the College church, was also unveiled on the occasion. It originated following a donation made to the College by the late Rector's parents, Fr Jimmy Bartolo SJ, which also enabled the installation of two lifts at the Secondary School.
The garden will be an additional learning tool for students to develop their skills.