800 students took part in the competition "Writing Does Not Go into Exile"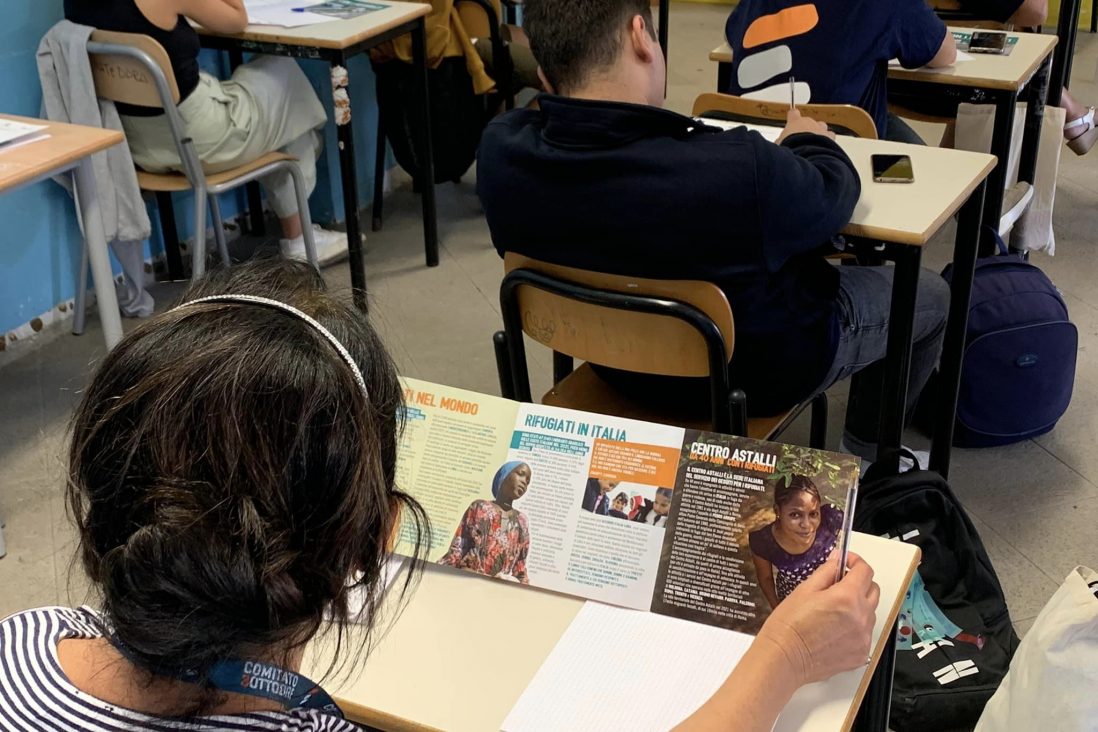 More than 800 high school students from over 15 Italian cities were the protagonists of the big school celebration promoted by Centro Astalli on 20 October at the Auditorium of the Istituto Massimo in Rome.
Prizes were awarded to the winning students of the literary competitions for high and middle schools as well as those of the first edition of the poetry competition " Versi diversi- La poetica della pluralità". Poems and stories are available on the Centro Astalli website, together with the live broadcast of the event by Rai Scuola.
Present at the celebration were writers, actors, photographers, musicians and sports personalities. Prizes were also awarded to institutes that promote awareness-raising and active citizenship initiatives among students with the aim of creating a more just, open and welcoming society.
The event was also an opportunity to present the "Refugee Friendly School" award to institutions that promote among students the implementation of awareness-raising and active citizenship initiatives with the aim of creating a more just, more open and more welcoming society. "Increasing spaces and contexts in which the new generations are educated to respect human rights, solidarity and welcome is more necessary than ever," Fr. Camillo Ripamonti, president of Centro Astalli highlighted. "Creating a social awareness that rejects all forms of discrimination and stigma is the path to follow with conviction to build peace. Young people are open and have the problems of humanity at heart. Cultivating this afflatus is a task that Centro Astalli takes on by collaborating with many schools and many teachers, true custodians of democracy, freedom and justice'. The event was broadcast on the Italian National TV Educational website