A bridge of solidarity from Palermo to Kenya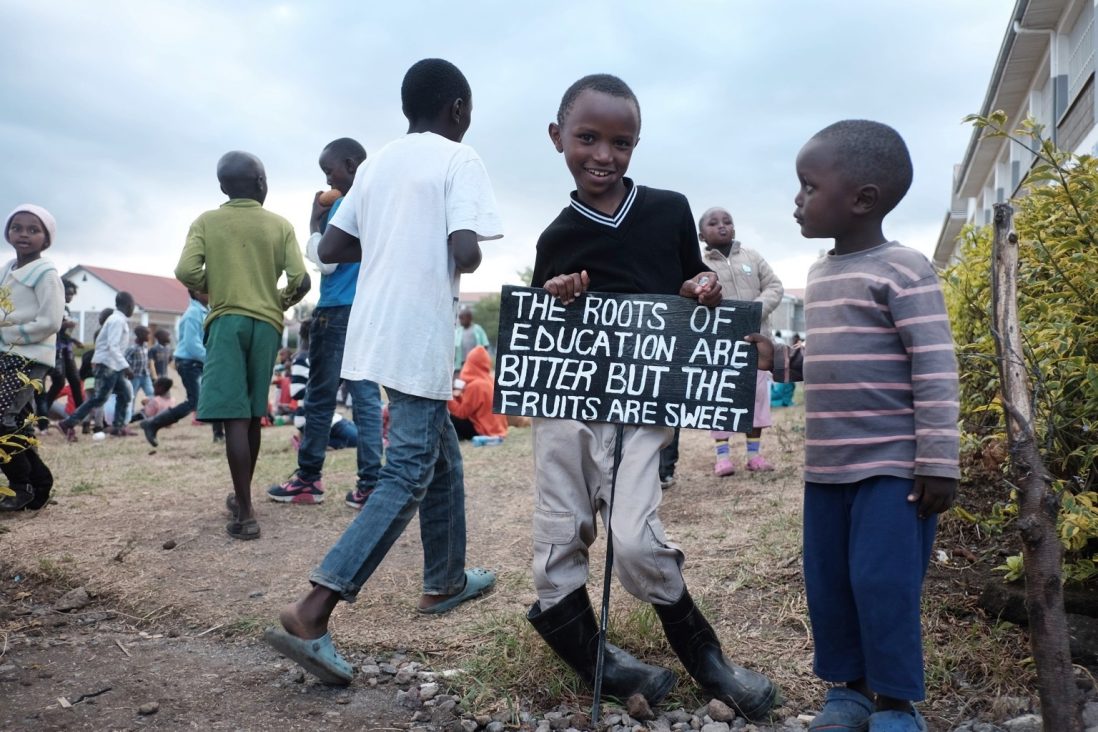 40 people – including students, teachers and parents of the Gonzaga Campus – will leave on 28 May to meet the "Mazzoldi school" of the Evangelising Sisters of Mary in Kenya. Located at the crossroads of three slums, the sisters set up two schools with the aim of responding to the poverty of the most vulnerable in these areas through their education.
School is sometimes the only refuge from an exploitative future: in Kenya, one out of every four children is forced to work in the fields, to be a street vendor or even to deal drugs. This year's missionary fair at the Gonzaga Campus in Palermo, scheduled for Saturday 27 May 2023, supports the Mazzoldi School in Kenya, to finance a place that is a school, but also a place of salvation, help and welcome. The school, near Nairobi, with all its activities, caters for over 200 children, girls and young people. Linked to extreme poverty is often, from the age of 14 to 18, alcohol and drug use.
For the occasion, a crowdfunding campaign has been opened on the GoFundMe platform, where you can make a donation.
"I feel a great emotion inside and I am looking forward to re-embracing a beautiful land," says Fr. Vitangelo Denora, Director General of the Gonzaga Campus. "The idea is to be able to experience with these children moments of a different school. What will characterise us will be a great spirit of sharing different moments of community. To support the work of the African sisters, we will also give economic support to which everyone can contribute".
On Saturday, 27 May, from 9.30 a.m. to 3.30 p.m., during the Missionary Fair "Our Lady of the Road", you can, in fact, make your offering for the Mazzoldi School. It will be a day of celebration and solidarity. An important opportunity to get to know also other missionary realities that are supported by the students and young people of the Student Missionary League throughout the year: the reception houses in Romania, the reception of Ukrainian refugees, the volunteer camps in Peru, the economic and human support to Biagio Conte's Mission Speranza e Carità and the activities of Centro Astalli Palermo.