A guided tour to multi-religious Tirana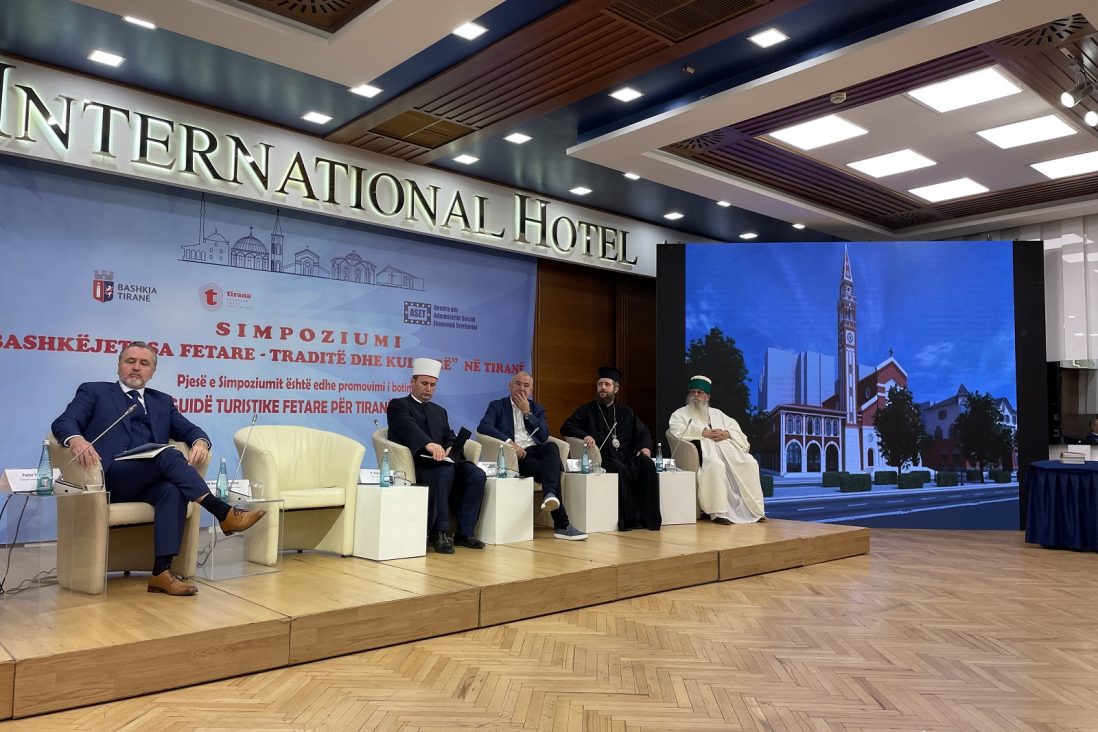 A guided tour to Tirana to learn about its five religious traditions is being organised. This project focuses not only on art but also on the history and the coexistence of religions. All this was also discussed during the 'Symposium on Religious Coexistence – Tradition and Culture', which took place in Tirana on 15 October.
The Jesuit community of the Church of the Sacred Heart, a much-visited place of worship, was also involved, through Fr. Zef Bisha. "It was very encouraging to collaborate in the preparation. I was personally in charge of preparing tours of the Catholic churches in Tirana," the Jesuit superior of the Tirana community says. "With the completion of the new structure, our church will be a very beautiful place not only for the parish community, but also for the city of Tirana, which is becoming more and more a place of tourist attraction, work and of the presence of people from various nationalities". Today Tirana has more than one million inhabitants and welcomes foreigners from 140 nationalities. "Faced with this reality," Fr. Bisha asks, "how does one operate in this diverse metropolis? It is a beautiful challenge to experience, and it is always changing. Religion has a very important place during this present moment".