End-of-year pilgrimage: returning to Syria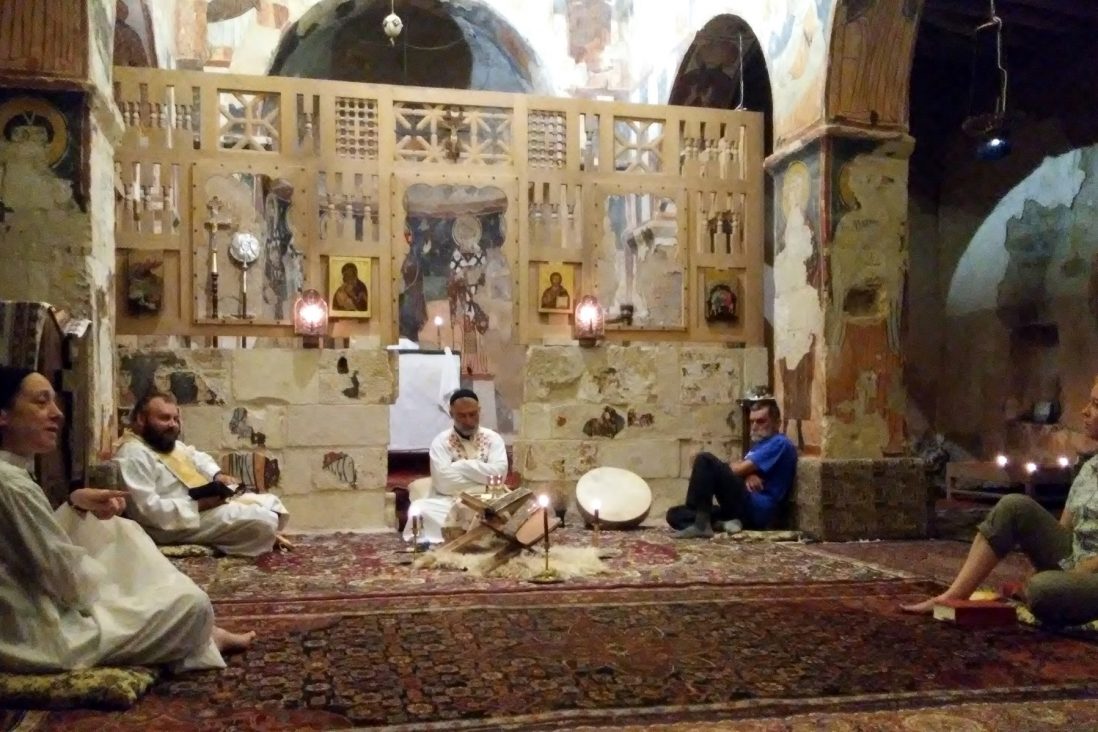 A spiritual journey inspired from the territory of Syria, a journey of cultural and historical formation, getting to know people and places. This is what is being planned for the pilgrimage to Syria, scheduled from 28 December to 8 January, led by Fr Francesco Cavallini SJ and Samer Arkilo.
This project is the fruit of collaboration between the Association Percorsi di Vita, the Association Amici del Medio Oriente (AMO-FME) and the Society of Jesus. "This journey falls into the category of existential experiences, because of its important, rich cultural and spiritual dimension and also because of its social bearing both for those who participate and for those who welcome on site," Cavallini highlights.
The idea developed from the experience gained on previous trips. "In the summer of 2019 we made our first trip to Syria and Lebanon after a 7-year interruption due to the war that devastated Syria." The war manoeuvres ceased in 2016 but, the Jesuit adds, "the real battle is the one that the population left in the country fights daily to resist and survive the difficult living conditions, the social and economic paralysis caused by the embargo, and the sharks that monopolise the market and have multiplied thanks to the same."
The journey of 2019 was one of renewal and knowledge, but above all "a journey of research, in an attempt to understand and perhaps even learn what it means for us to appreciate life in an unusual and complicated context: travelling and immersing ourselves in territories rich in history and archaeology, in a country with many diverse landscapes, but above all cosmopolitan from an ethnic and religious point of view," he adds. "This year we are returning and trying to rebuild something based on our previous experience, to resume and strengthen the friendships cultivated then and to share this new adventure".
The programme includes meetings with people, associations and realities operating on site. In particular a meeting shall be held with the Jesuit community of Homs, where the Dutch Jesuit Frans Van der Lugt served and was killed, and with the community of the Mar Musa monastery, founded by the Jesuit Paolo Dall'Oglio. A visit shall also be made to the cities of Damascus and Aleppo, some villages in the mountains of the eastern anti-Lebanon chain, where Aramaic is still spoken, and several archaeological sites of Phoenician origin, medieval castles in the mountains of western Lebanon, set in a perfectly Mediterranean landscape.
More information about this pilgrimage and subsequent pilgrimages can be found on the website of the Percorsi di Vita Association: www.percorsidivita.org; that of AMO-FME: www.amo-fme.org or write to Samer Arkilo: samer.arkilo@gmail.com