"Fatto a Scampia": Christmas gifts made by Centro Hurtado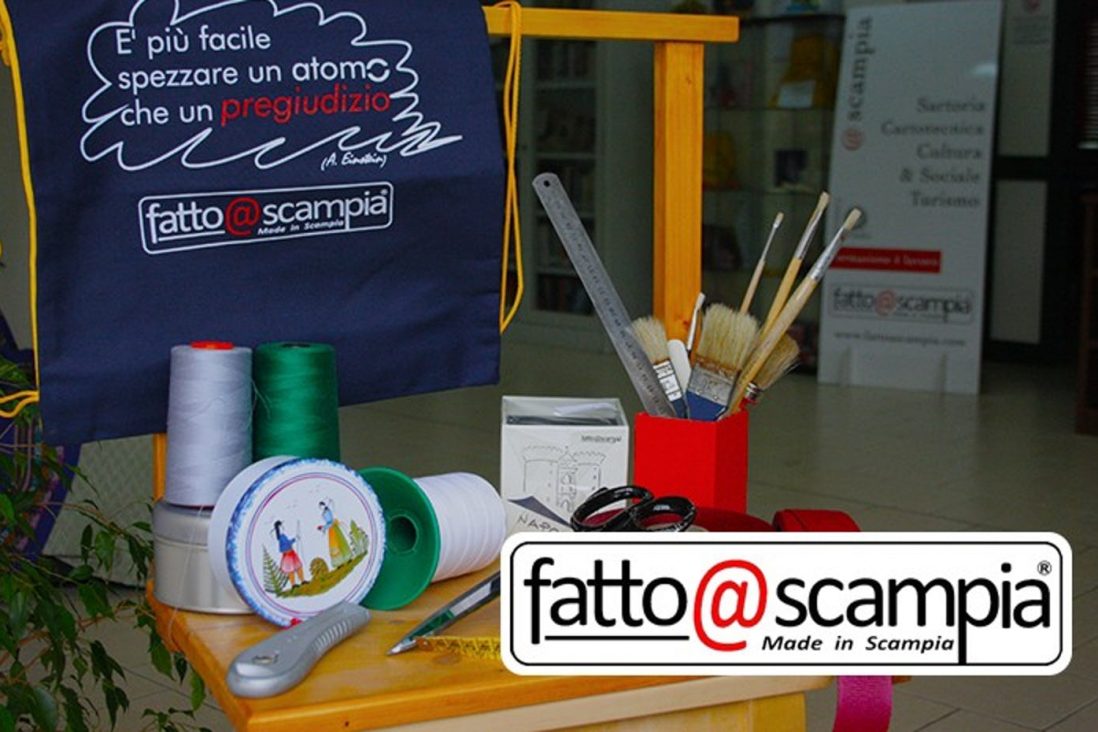 Diaries in various sizes and colours, fabric shopping bags, masks, T-shirts, fabric Christmas decorations, key rings and much more. All "fatto@scampia" (made in Scampia).
During Advent, the social cooperative "La Roccia" of the Alberto Hurtado Centre, promoted by the Jesuits in the Scampia area of Naples, offered the possibility of receiving a package of products made in the centre's papermaking, bookbinding and tailoring workshops, thus helping to promote an "other" economy in the various realities, more respectful of justice, legality and solidarity.
The Center was founded by Father Fabrizio Valletti in 2005. It is organised into three areas: a voluntary association "A.Qua.S" (Associazione Animazione Quartiere Scampia – Association for Animation in the Area of Scampia), which works to prevent social distress, to support training and the cultural growth of the most disadvantaged sections of the local population, organising after-school activities, assistance to families, music workshops, a library, a literary café, a film forum, etc.; a vocational training centre "I.P.A.M." (Istituto Pontano delle Arti e dei Mestieri – Pontano Institute of Arts and Sciences) for re-integration of school drop-outs and their inclusion into the world of work, and finally the Cooperative "La Roccia", which has developed the brand "fatto@scampia".
Among the future objectives is the development of the autonomy and sustainability of the cooperative's business project. You can request the products at the following e-mail address:commerciale1@fattoascampia.com Emanuela.