FestAlwiġi: a community festival with a twist in Malta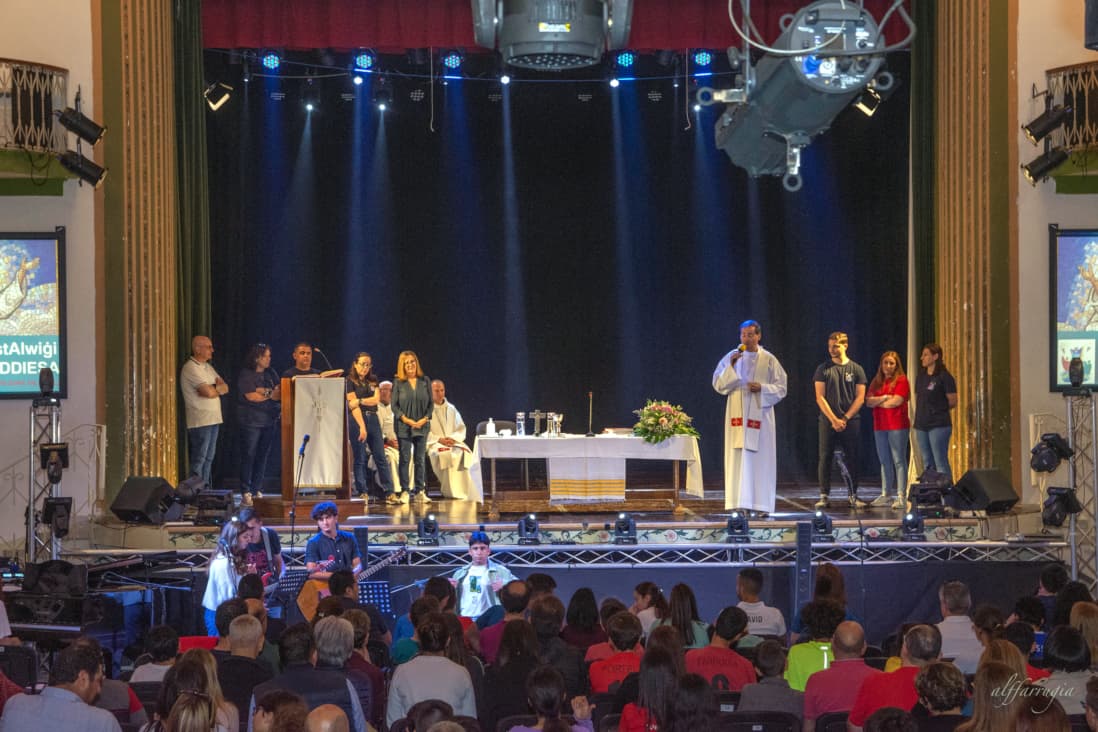 Unstable weather conditions did not dampen the enthusiasm of those who gathered in the St Aloysius College Grounds in Birkirkara on Sunday 21 st May for a packed programme of day-long activities. FestAlwiġi is a community festival organised by the St Aloysius College Committee, consisting of members of staff from the three schools. Following a four-year hiatus due to the COVID-19 pandemic, College brought this much-loved celebration for staff, students, and their families and friends back with a bang.
From plant and book sales; chess, table soccer and football tournaments; professional kickboxing workshops; science shows; 'karrozzin' rides and a variety of games held both indoors and outdoors, visitors were treated to a great choice of fun activities.
An Interactive Prayer Space, set up by the Chaplaincy team, offered a unique journey of reflection, while the Positive Discipline workshop provided professional insight and guidance to parents/guardians. Mass for the whole community was held in the College Theatre, and musical entertainment courtesy of the Chillout Zone bands also included talented Sixth Form outfits. L'intrattenimento musicale è stato curato dalle band della Chillout Zone, incluso lo spazio per i giovani talenti del Sixth Form.
An orange tree was planted in the multisensory garden in honour of the late St Aloysius College educator and Prefect, Mr Matthew Naudi.
Thanks to the help of staff members, sponsors and volunteers, including alumni, the event was enjoyed by all.
More pics on St. Aloysius College social accounts: Facebook – Instagram