Fr. Beneduce appointed Auxiliary Bishop of Naples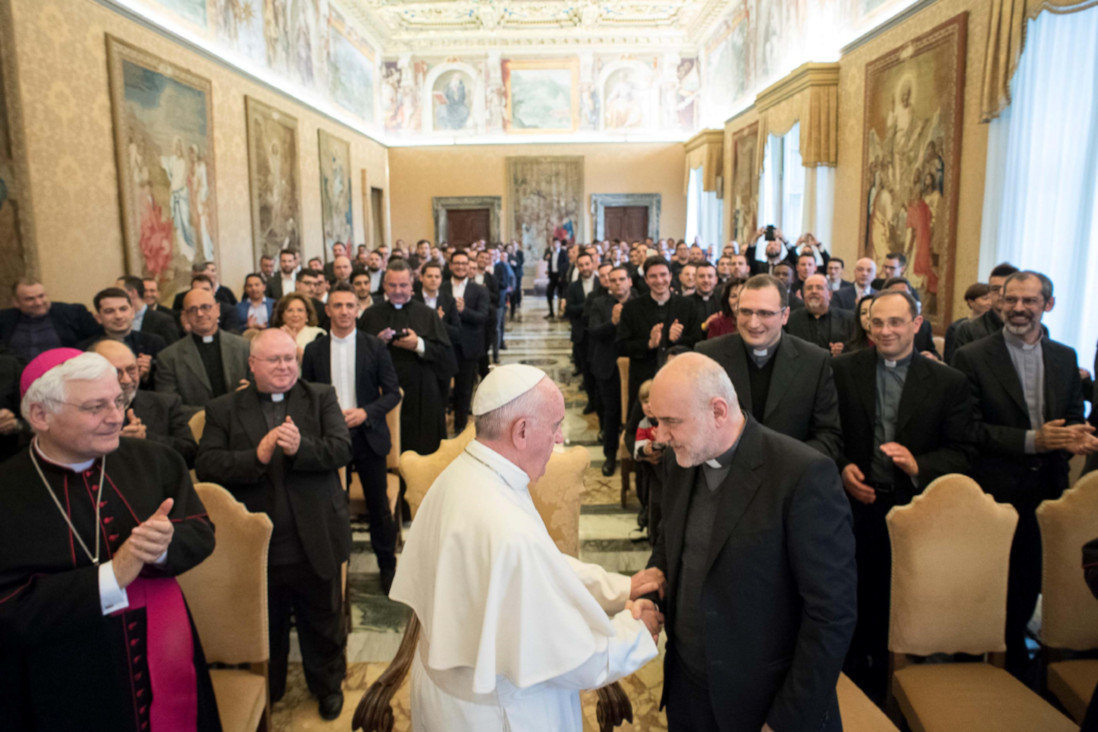 The Holy Father has appointed Fr. Francesco Beneduce SJ as Auxiliary Bishop of the Metropolitan Archdiocese of Naples. To date Fr Francesco Beneduce has occupied the office of Rector of the Campano Pontifical Interregional Seminary of Posillipo. The Holy Father has assigned him the titular See of Gaudiaba.
"I will soon begin my pastoral service in a reality which although somewhat familiar to me, there is much that I still have to learn about," Fr. Beneduce wrote to his Jesuit brothers.
I have explained to the Nuncio, that we as Jesuits make a personal vow not to accept prelacies neither inside nor outside the Society, in order to be free to go and serve the Lord and the church wherever it is required. The Nuncio replied that the Pope is very well aware that I am a Jesuit.
Having received Father General's blessing, I felt I should accept Pope Francis' request. I ask everyone to accompany me in prayer, in this new mission where I feel inadequate because I do not know where to turn. Thanks be to God, together with this feeling of perplexity and inadequacy, there is also a sense of serenity, which is rooted in entrusting myself into His hands.
I ask you to remember me in your prayers in this delicate mission entrusted to me."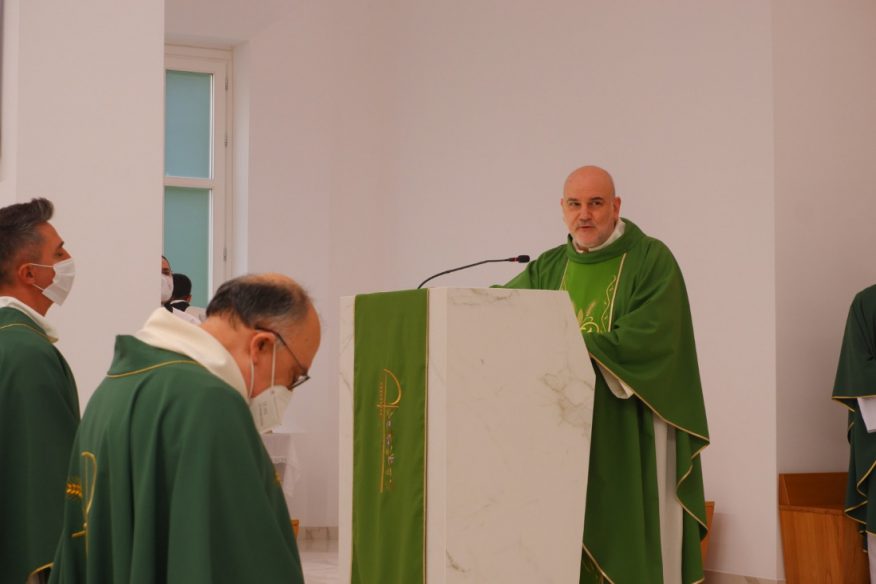 Biography
Francesco Beneduce SJ was born on July 16, 1956, in Grumo Nevano, province of Naples and Diocese of Aversa. After high school at the Technical Institute of Caivano, he entered the Campano Pontifical Interregional Seminary in Posillipo, and obtained his bachelor's degree at the Pontifical Theological Faculty of Southern Italy in 1980. During the same year he joined the Society of Jesus. After two years of novitiate in Frascati, in 1982 he was sent for a year of Regency at the Sociale Institute in Turin.
He was ordained priest on June 22, 1985.
He obtained a License in Moral Theology at the Pontifical Gregorian University and attended courses for a license in Catechetical and Pastoral Theology of Lumen Vitae at the University of Louvain in Brussels.
From 1987 to 1997 he worked at the National Secretariat of the Eucharistic Youth Movement in Rome, obtaining a degree in Philosophy at the University of Rome "Tor Vergata".
After completing his Tertianship in Madras, India he pronounced his Final Vows on December 3, 1994.
From 1997 to 2001 he was Rector of the Massimiliano Massimo Institute in Rome. Between 2001 and 2005, he was Vice Provincial of Southern Italy, and from 2004 to 2010, he was the Provincial's Delegate for the scholastic institutes of the Society. Between 2006 to 2009 he was Rector of the Pontano Institute in Naples and from 2009 to 2014, Rector of the Ignatian Education Centre in Palermo, National Secretary and then Vice President of FIDAE (Federation of Institutes of Educational Activities), member of the CNSP (National Council of Catholic Schools) and, from 2006 to 2012, Member of the CNPI (National Council of Public Education-MIUR).
From 2014 to date he has been Rector of the Campano Pontifical Interregional Seminary of Posillipo, Naples.
Other appointments
Don Michele Autuoro, until now Rector of the Archiepiscopal Seminary of Naples "Card. Alessio Ascalesi" Archiepiscopal Seminary in Naples, was ordained to the titular See of Passo Corese. Monsignor Gaetano Castello, until now Professor of Sacred Scripture at the Pontifical Theological Faculty of Southern Italy, was ordained to the titular See of Nove.