In Genoa, "Meditating while walking" along unusual roads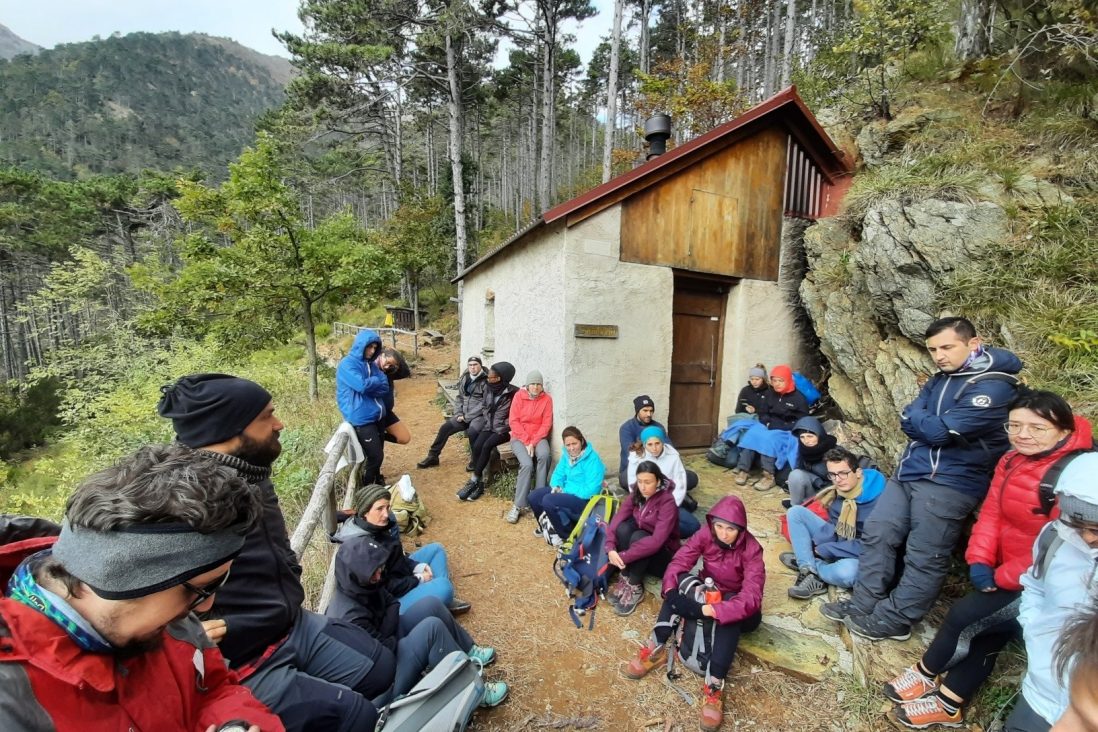 The experience of Meditating while Walking was initiated last February: the summer was long over, and the infections were starting to rise again. Many regions were back in the orange band, and Liguria was no exception. It was not possible to resume the usual monthly retreats because the reception places were not granting accommodation easily and also people continued to be afraid of finding themselves in crowded places. Yet, speaking with those who frequented the church of the Gesù in Genoa, their need for moments of silence, prayer and community sharing was identified. These were healthy desires, but we didn't know how to realize them.
Walking together, sometimes in silence and sometimes talking together
This dilemma was solved one afternoon when Giacomo d'Alessandro, head of Centro Banchi, asked me to take a walk with him. We met and we drafted the method of the experience 'Meditating while Walking'. The idea itself is very simple. We meet one Sunday a month and walk together along one of the hiking trails that Liguria is full of. There are two moments along the way: during the first we read extracts from some books that allow us to reflect on the existential meaning of walking, in particular this year we are asking ourselves what it means to venture on unfamiliar roads; during the second moment we take a biblical text and through a short lectio we meditate on the meaning of walking outside the usual paths also from a spiritual point of view. After this break we resume the journey by keeping silence for forty minutes to allow the Word to descend within us, speak to us, challenge us. At the end of the walk there is a brief moment of sharing, even with just a word, about what remained with me during this day.
Hiking in the Spirit
The beautiful thing about this initiative is that the group is made up of many different people. There are groups of twenty and sixty-year-olds, many long-time friends, and a lot of new people. It is true that initially there is always a little difficulty in talking to people you do not know, but while walking, this shyness wears away and there are good moments of exchange.
Since we enjoyed this experience, we decided to offer it again this year. During the first two walks the weather was not really favourable, but it almost seems that the fog, the cold and the wind have made the groups of our "Hikers in the Spirit" more united.
Leonardo Vezzani SJ