Jesuits in assembly: "Tuning up" to make choices and move forward in the journey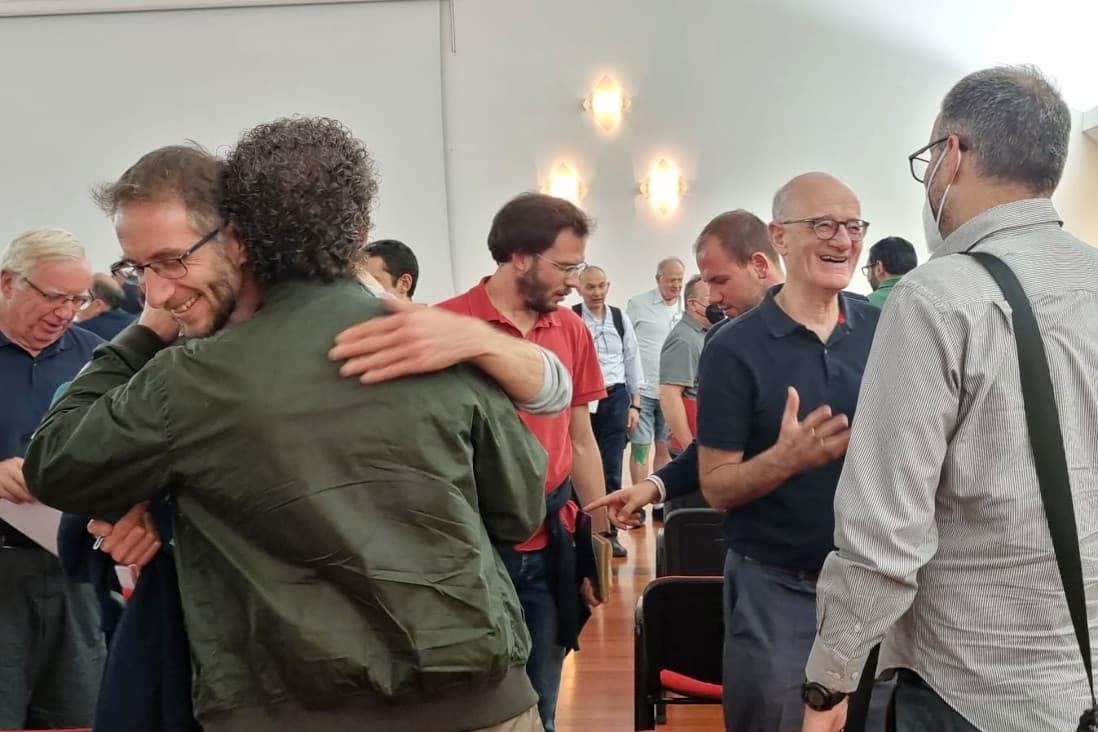 "To tune up, first of all as an orchestra whose conductor is the Provincial – it cannot play without, nor can it do without the conductor- then as individual instruments, in order to be able to play together". These, explains Fr Roberto Del Riccio, were the main objectives of the Assembly of the Jesuits of the EUM Province, which commenced in Sacrofano on 19 October and ended today. About 100 Jesuits were present from the 4 territories: Italy, Albania, Malta and Romania, with online connections of the plenary sessions for the approximately 200 brethren who remained in the communities and works.
"Besides these, there are also other smaller objectives," he adds: "what score to play, what tone, how to distribute the parts… That is to say, what commitments should we engage in to offer apostolic service, to what should we give priority, where should we commit ourselves given the reduction in numbers, in which works should we invest. These preferences require the ability to work together, to carry out the mission, to be in agreement".
During the three days with the running theme "Get up, take up your bed and walk", three talks were given. At the opening, the Provincial gave a report on "The fragilities and opportunities of the present situation in the Province, reflections starting from the letter of Fr. Provincial on this year's destinations". This was followed by a reflection on "a spiritual or managerial process?" by Fr Giacomo Costa. Finally, Dr Sergio Carettone and Fr Fabrizio Carletti from the Emmaus Mission Study Centre spoke about the reorganisation process relevant to the Province.
"The extensive discernment process that in 2018 led to the shaping of the Province Apostolic Project," Fr. Paul Pace, Socius to the Provincial highlights, "confirmed by the Universal Apostolic Preferences in 2019, remains a genuine and shared road map. The post-Covid situation that emerged at the last Province Congregation in August 2021 and the current situation in Europe, affected by conflict, led to the need to redefine the form of governance to better respond to perceived needs. Deepening our discernment process together was essential in view of delicate and fruitful choices".