Jesuits journeying with youth. A meeting in Rome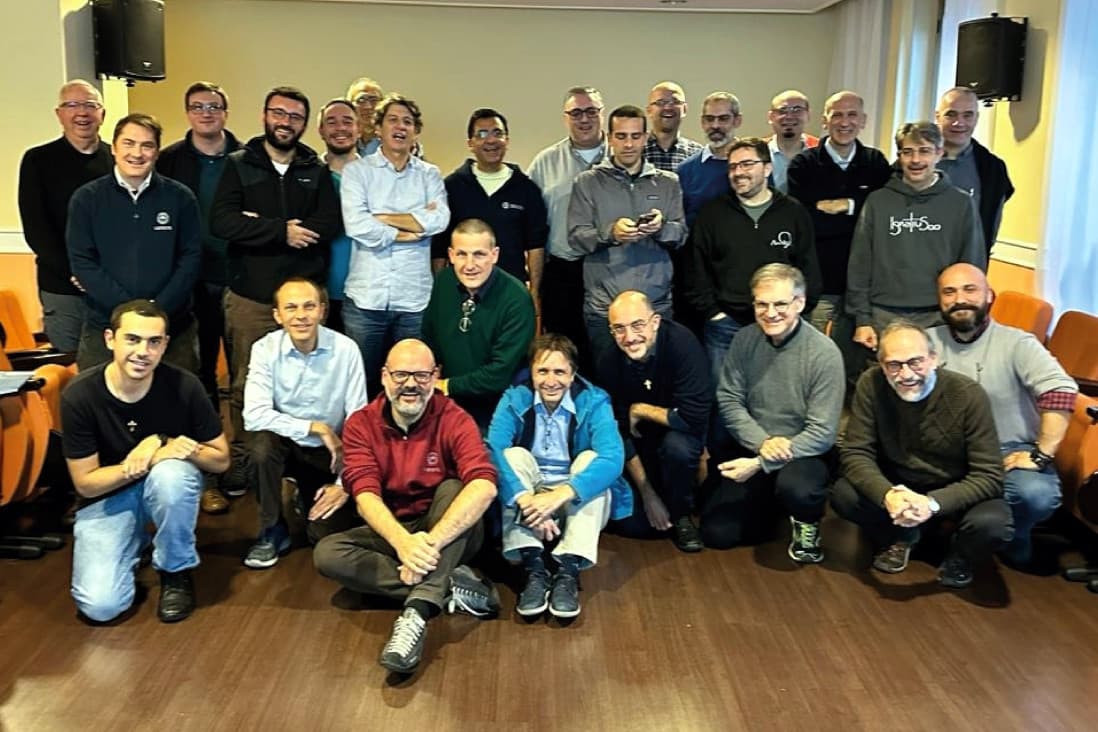 A three-day meeting for Jesuits working with young people took place in Rome between 18 and 20 November. About thirty Jesuits were present.
"Finally after a long time we were able to spend a few days together," Fr Andrea Picciau, vocations promoter said, "listening to each other, sharing experiences, desires, insights and envisage possibilities for a shared journey. We did this very serenely, with much peace and joy, taking a look at how our works are proceeding at the moment, and at our experience in working with young people. Then we endeavoured to perceive and dream about common prospects, putting ourselves together, as we are, and as we can as a body at the service of young people. Finally we discussed the way forward together as Jesuits, the possibility of meeting again, the forms our meetings can take in order to continue the process of reflection that we have begun during these days.
Let us put everything into the hands of the Lord so that it may bear fruit and be at the service of the many young people we meet on our paths".
There are 11 schools present in Italy, Malta and Albania, where various experiences are offered to the students to accompany them in making their choices, namely, the courses in Selva di Val Gardena, the Student Missionary League, EYM, Pietre Vive, University Chaplaincies, Pilgrimages, Spiritual Exercises, Bible camps, retreats, and missionary camps.