"La Cueva" is launched in Palermo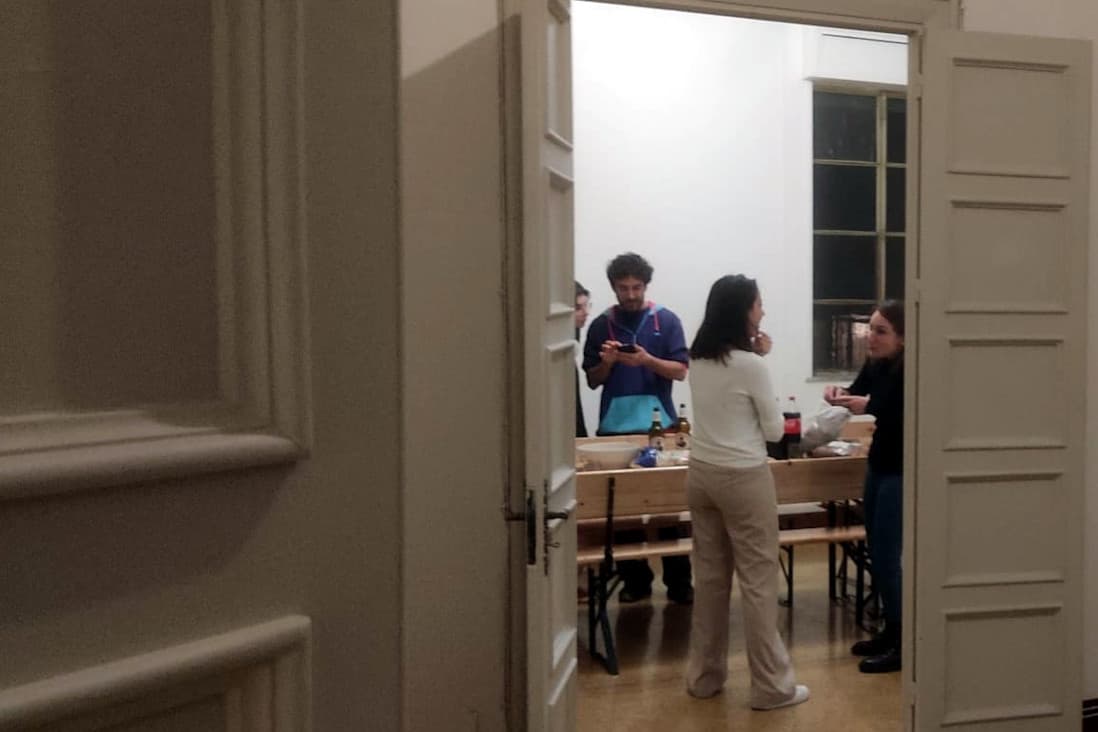 This consists of 350 square metres in the heart of the city; a private apartment, handed over to the Jesuits for their services. The Jesuits are contributing towards the maintenance costs. This apartment includes twenty beds, three bathrooms, a kitchen, a large hall for meetings, a social room, a space for coworking, smart working, and leisure.
"A place where we can welcome young people, help them to renew their life and where we can promote events," Francesco Cavallini SJ explains.
"First and foremost, this apartment gives us the opportunity to carry out activities with the young people of Palermo such as meetings, gatherings, as well as lunches, dinners and activities in a suitable and welcoming place. We promote a simple, first hand, and modest welcome, with bunk beds where we can host scout groups, parish realities, families for activities of service and anti-mafia formation programs. Palermo makes it possible to combine art, nature and spirituality. Finally, we own a self-catering place where people who need space for reflection, and time to review one's life can renew themselves, pray, relax, and give service".
The name of the place was chosen by a group of young people who frequented the new place from the very beginning. "Everyone agreed with the name chosen because it echoes the Spanish influence present in Palermo. It is reminiscent of the environment where one takes shelter, where one finds refuge but not permanently. Rather it is a place where one can grow and then leave. It denotes introspection, an inner journey, Plato's myth of the cave, in the search for a true life. For us Jesuits it is then the place where Ignatius receives his best insights".
At the moment the activity for young people includes dinner on Wednesday open to all, "to experience conviviality and hospitality, to build new and beautiful relationships". On Tuesday, an under-30 proposal Designing, a program on choices, takes place and on Thursday for the over 30s Building: life and stories. On Friday occasional initiatives for 17- and 18-year-olds are organized as well as cultural, artistic and recreational activities on the remaining days. The place has been furnished by restoring used furniture with the help of some young people from Centro Astalli and buying the rest with the support of CLC Palermo.
The Jesuits have launched this initiative in a city already strong and rooted in the world of education, together with young people, families, and teachers of the Gonzaga Institute and Campus, the Arrupe Institute and the socio-political commitment and Casa Professa in the Ballarò district where the religious are at the disposal of the community.
Info: Facebook la Cueva E-mail: cavallini.f@gesuiti.it