Pope Francis appoints Antuan Ilgit SJ Auxiliary Bishop of Anatolia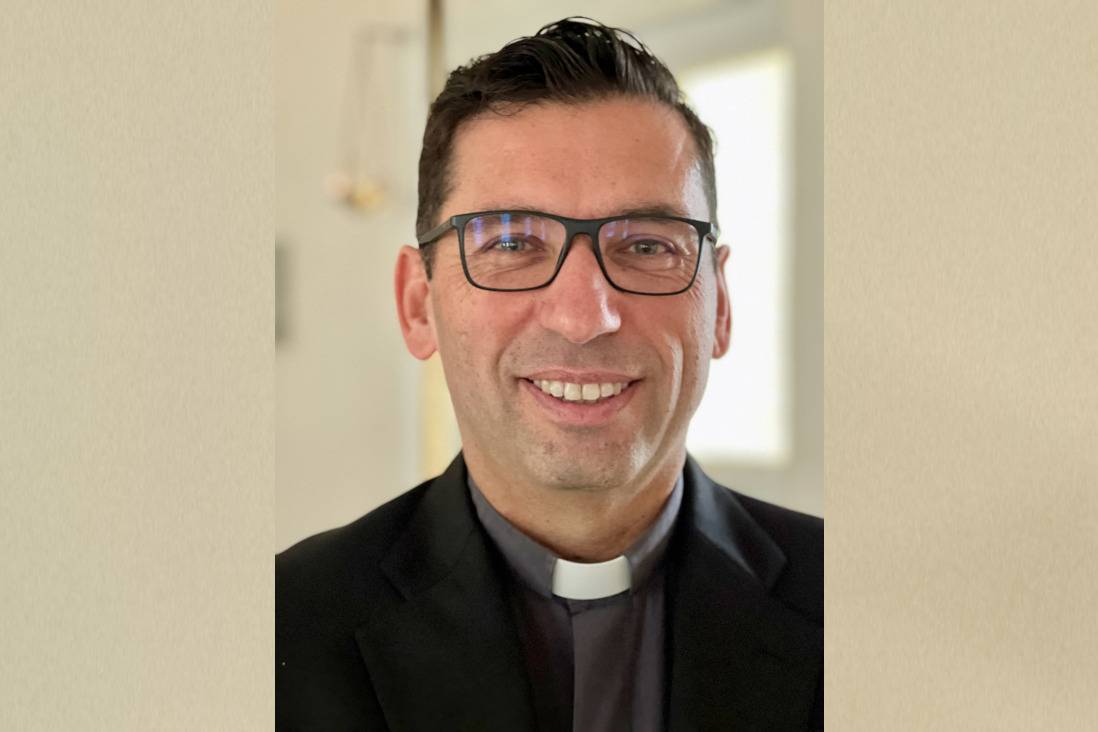 Today, Monday 28 August 2023, Pope Francis appointed Antuan Ilgit SJ Auxiliary Bishop of the Apostolic Vicariate of Anatolia (Turkey).
Biography
Father Antuan Ilgit was born to Turkish parents in Hersbruck (Federal Republic of Germany) on June 22, 1972. He grew up in Turkey, in Mersin di Cilicia, a few kilometers from Tarsus. In 1994 he obtained a four-year degree in Public Administration at the Faculty of Economic and Administrative Sciences of the Gazi Üniversitesi.
After the first steps in the religious life of the Capuchin Order of Friars Minor in the Province of Emilia-Romagna, on 1 November 2005 he entered the Novitiate of the Society of Jesus in Genoa, and in 2007 he made his First Vows in Padua. Sent to Rome to complete his theology studies, he lived in the Community of San Saba where he worked for the EYM. After earning a bachelor's degree in theology from the Pontifical Gregorian University (2008), he was ordained a deacon on April 18, 2009, in Venice. Later, he obtained a licentiate in Moral Theology with an address in bioethics, from the Alphonsian Academy of the Pontifical Lateran University (2011).
He was ordained a priest on June 26, 2010, in the Church of the Gesù in Rome by the imposition of hands and the consecration prayer of the Most Eminent Cardinal Giovanni Lajolo. Later, he served for a short period as assistant parish priest for the Turkish-speaking Catholic Community of Meryemana Parish in Ankara (Turkey), as well as the treasurer of the Jesuit community there. Missioned to the United States of America for special studies, he first earned a two-year Masters in Medical Ethics from Saint Joseph's University (2013) and then a canonical doctorate in Moral Theology from Boston College (2017).
From 2018 to 2020 he was a community animator, member of the formation team and spiritual father at the Pontifical Campanian Interregional Seminary in Posillipo. Since 2017 until now he has been professor of Moral Theology and Bioethics at the San Luigi Section of the Pontifical Theological Faculty of Southern Italy; his research concerns disability, sexual morality, and interreligious dialogue with Islam starting from bioethical issues. From September 2020 to April 2021 he spent his Tertianship in Salamanca (Spain).
In 2021 the President of the Jesuit Conference of European Provincials (JCEP), Fr. Franck Janin SJ, sent him on a mission to Turkey, at the service of the Apostolic Vicariate of Anatolia where Fr. Ilgit works as Vicar delegate and Chancellor, as well as National Responsible for youth and vocation ministry on behalf of the Conference of Catholic Bishops in Turkey (CET).