Selva di Val Gardena: 50 youngsters participating in the winter mini courses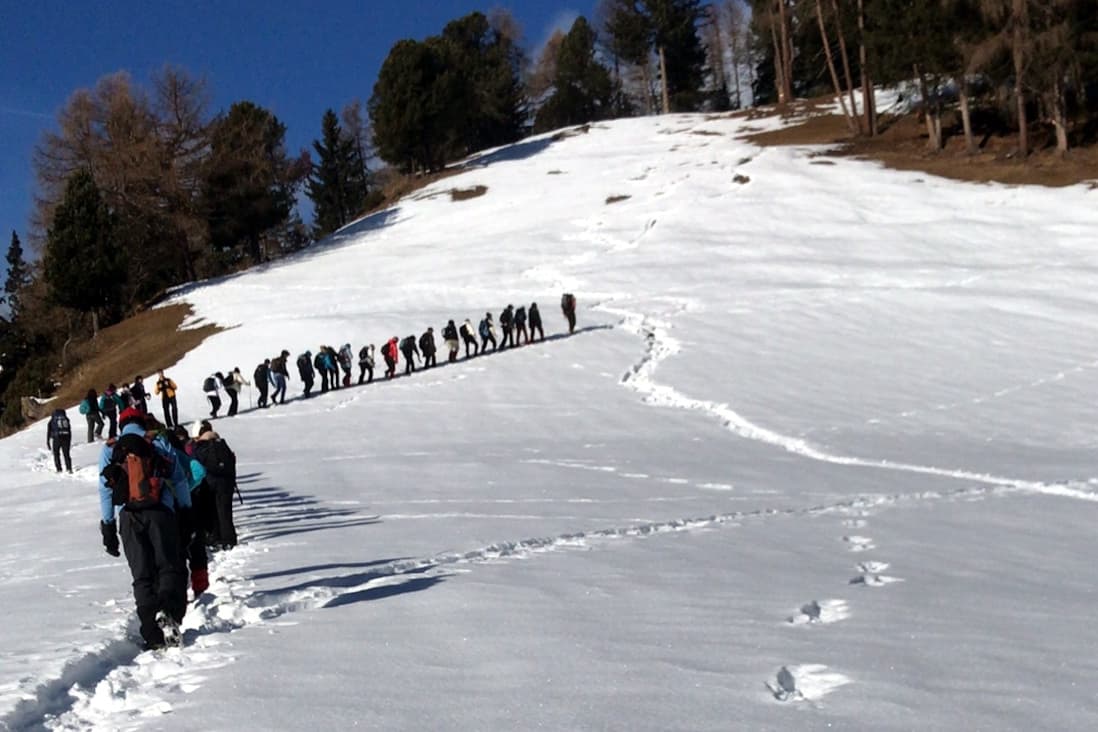 This 7-day experience, from 26 December to 2 January in Selva di Val Gardena, for young people aged between 15 and 18 "gives them the opportunity to express themselves and the tools to get to know each other".
This experience consists of being together, getting to know new people, and above all getting to know oneself better. There are alternating days of work, exercises on the inner life, dealing with certain topics such as friendship, family, future, passions, desires, and days of hiking or skiing, "but always together, supporting and waiting on each other because this also means transmitting a certain style of how to form part of a group," the animator Giulia Bosi, 29, highlights.
This short course is also an opportunity to live out one's faith and spirituality, with moments of prayer and discussion. There are also moments where they play games together, moments of fun, sharing and lots of laughter. "What is always striking is the desire of these young people to engage themselves, discover themselves, to live, and to contribute to society through their own talents. In a world where young people are often seen as lazy and problematic, the mini course is a proof that there is nothing more untrue if you just give them the chance to express themselves and the tools to get to know each other".
Feedback
"It was my first experience in Selva," Monica, 17 says. "I found a really welcoming and unique environment. The psychodrama, which offers a reflective experience, helped me a lot to commit myself, both in relation to myself and to others, and to feel accompanied on this journey of joy, hardships and choices that make up adolescence. The two ski trips also allowed me to get to know my friends better through fun in a carefree atmosphere.
I am grateful. Selva was something totally new, intense, complete and really beautiful. I leave with much more confidence, a new outlook and a wealth of encounters and new relationships. "I was able to achieve a new awareness of myself, discovering aspects that were previously hidden from me," Eleonora, 18 discloses.
"I found a home, a family, a meeting space," Giovanni adds. "Each time I undergo a new experience, new feelings and meet new people. The mini courses are a mixture of deep connections, strong emotions, and a lot of fun. They leave you in awe, enrich you and help you to get to know yourself. You have to be ready to get involved, to team up, to help and be helped. What you take home with you is a special, shared treasure that will be your driving force in difficulties and your guide at the crossroads of life".
Listen to the reflection of Giulia Bosi, animator (in Italian):