Selva: families meet together to learn how to "see"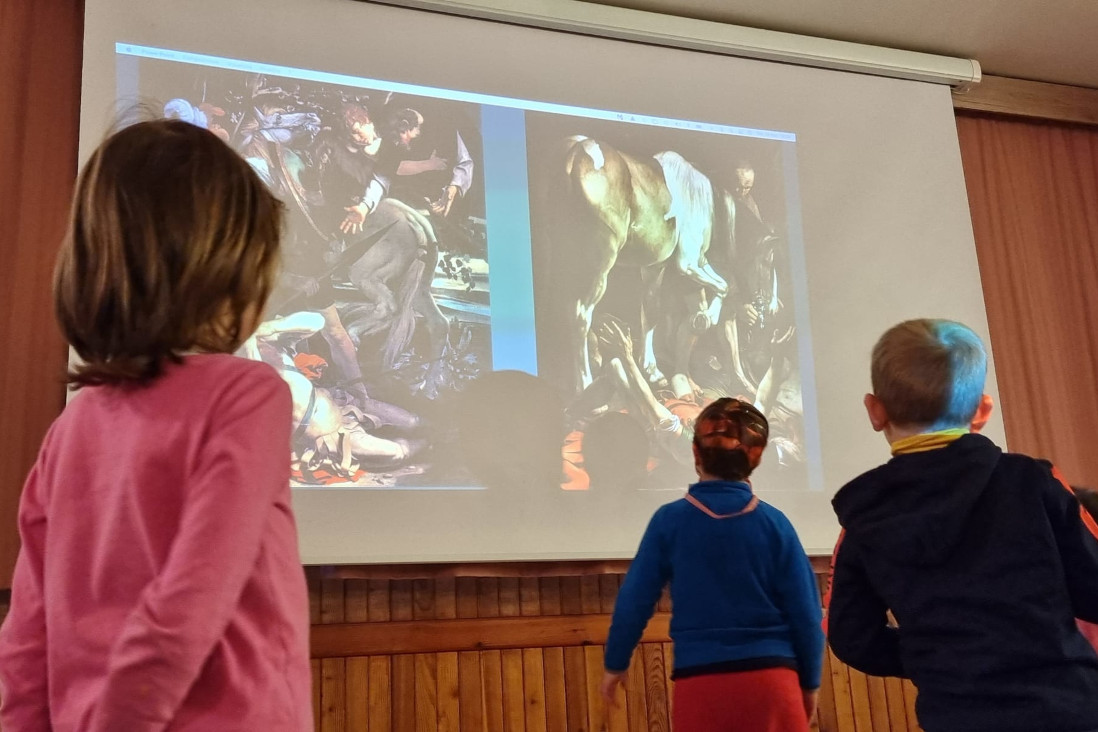 At the very core of the Ignatian Year, on 12 March, a course for families initiated in Selva. "This is a significant date, which led us to choose this particular theme," Maria Grazia Prandino highlighted. This activity was led by her together with her husband Umberto Bovani and Fr Beppe Lavelli. From the fall of Saul to the wound of Ignatius, the focus was directed on the verb "to see" through some lectio prepared by Fr Lavelli and reflections and ideas linked to daily life led by the Bovani couple.
Seeing the invisible
"Seeing, challenges many perspectives," Maria Grazia points out. "Our experience as believers is or should be about seeing the invisible, about what goes beyond a the superficial, about seeing beyond, in depth. Faith is believing in what we cannot see. The reward of faith is to see what you believe, said St. Augustine.
The dimension of the imagination
This is where we realise how much help the imagination can give us, which is much more than a flight of fancy. The use we can make of images is fundamental. For Ignatius, seeing with the imagination allows us to truly see.
The composition of place is not only an effort to use the imagination but becomes a true experience of mystical knowledge to understand how seeing can often be more valuable than thinking".
Feedback
"I realised that it is better to see with your eyes closed, and observe with your heart," Marco, from Rome says, "I rediscovered the importance of being at ease in the relationship between a couple," adds Alberto, from Genoa, "and of maintaining boundaries within a relationship," Andrea, from Milan explains.
For Giuseppe, from Latina, "despite keeping the distance and wearing masks, we managed to see beyond. It was a shared challenge during the moments we were together as well as in our personal life". Fifteen families participated in this community experience at Villa Capriolo until 19 March.
The Program
The materials offered can also be downloaded from the website www.gesuiti-selva.it i Verbi del cammino. This program consisting of biblical words, art and cinema initiated through the meditation on the prayer of Sara and Tobia, in February 2021, by five leaders – Fr. Beppe Lavelli, the Lopez couple and the Bovani couple, the latter animators of the programs of domestic spirituality at the Sanctuary of St. Anthony of Boves.