Selva Families: Following the footsteps of Tobias to learn to trust God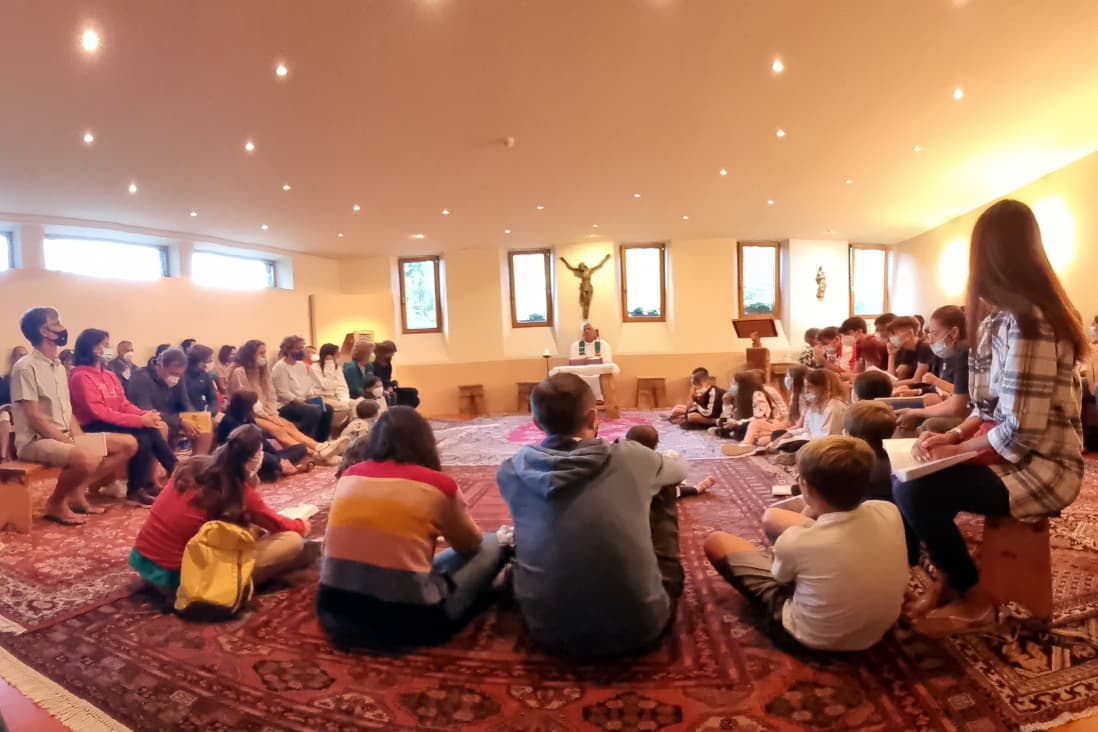 Between 20 and 27 August in Selva, Villa Capriolo, about twenty families experienced the very interesting program organised by Fr. Stefano Titta "in the footsteps of Tobias" and assisted by Maria Grazia Prandino who prepared the reflections on the theme, to discover a new vision and confidence in the future.
Moving from outward religious practice to trustful surrender to God.
Learning to recognise the angels he sends. Learning to identify the good during bad times and treasure it. To embrace gratitude which in itself becomes prayer and renewing that of others, a blessing to recompensate God.
An important part of the program was the morning praise and the shared duties in the running of the house, the excursions to the mountains and in the afternoon the Bible course and the children's activities.
Around 20 volunteers were present.
It was a precious time as individuals and families to rediscover hope and a renewed vision.
The Spiritual Exercises are in progress. 50 participants were accepted among those who requested them. This program will conclude the summer activities for 2022 organised in Val Gardena: from short courses to weeks for young people, to family camps. "An undoubtedly positive balance," the director, Fr Beppe Lavelli highlighted "and one that gives hopes".