The Musical about Ignatius, the Knight of the Soul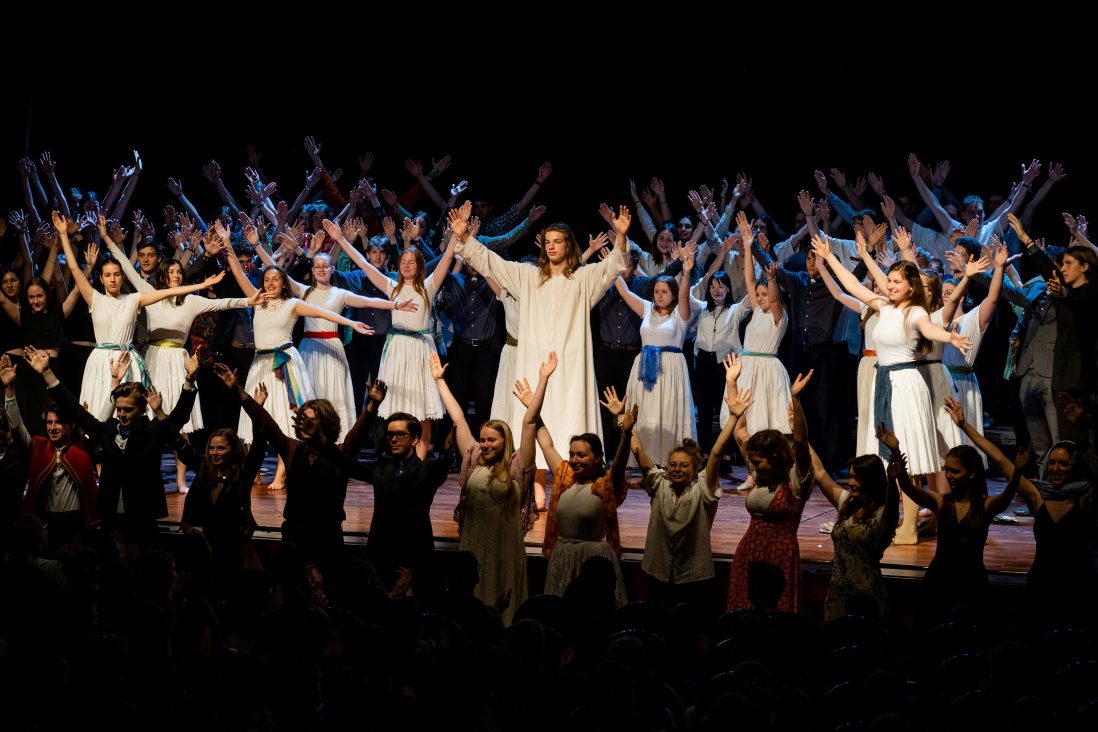 The musical on the life of St Ignatius of Loyola, produced in light of the Ignatian Year by the Hungarian Province of the Society of Jesus has been translated into English. The play, written by Márton Vizy and Dávid Ágoston Tóth, was staged by students of the Jesuit high school in Miskolc, and is now available in English for the international audience. The amateur, teenage actors performed the musical comedy more than a dozen times at various venues in Hungary, and at the end of their tour they sold out the country's largest theatre, the Erkel Színház, twice. The song 'Camino – Christ, you are my future' from this musical was also the official song for the Pope's visit to Hungary in April 2023.
The musical was a great success. The audience appreciated the spirituality, dynamism and humour, the catchy melodies, the wit of the lyrics and the authenticity of the students' acting. The Jesuit responsible for the play, Domonkos Kajtor SJ, is now looking for motivated collaborators to stage the English version abroad, including professional theatres, Jesuit schools and other institutions and communities. To this end, the text has been translated into English and demos have been made in English for some of the songs, with the participation of singers from the UK and Canada. There is also a trailer for English-speaking audiences.
You can listen to the opera's songs here.
If you are interested in staging or using the musical, please email media@jezsuita.hu.