The young people of Scampia directed by Muti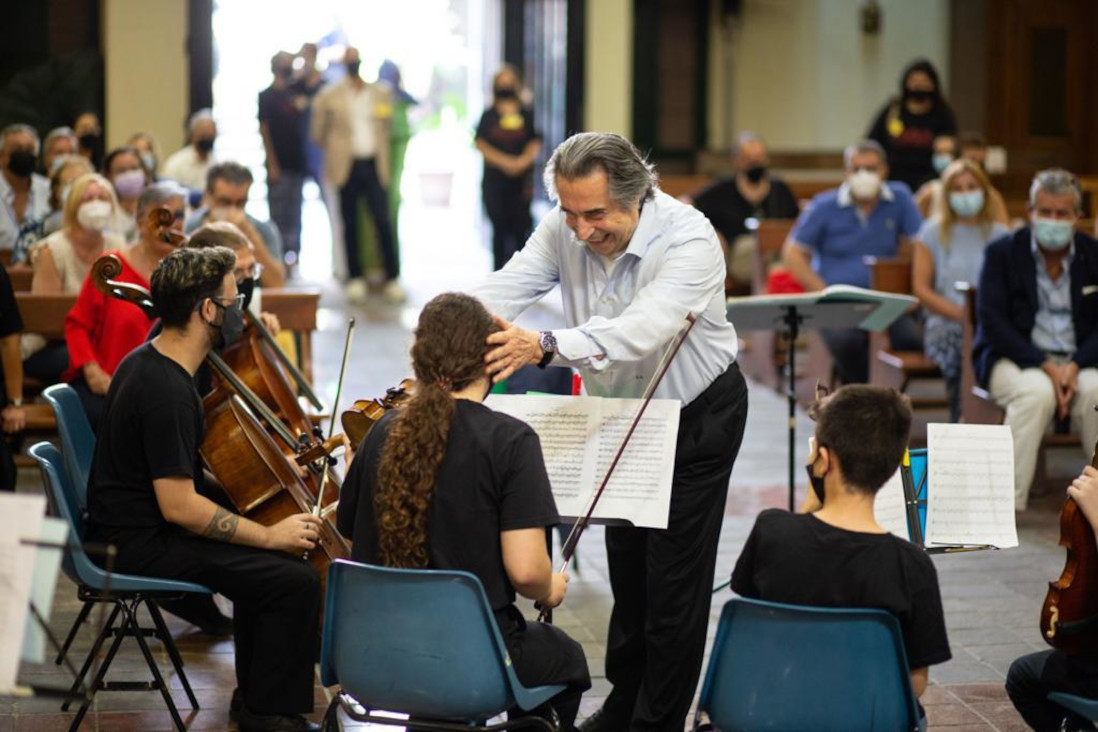 "This experience is comparable to painting with Michelangelo or singing on stage with Freddie Mercury or dribbling in front of a stadium full of supporters with Maradona. You can appreciate the grandeur of those who for decades have demonstrated to the world the magic and power of music, as well as having the honour of being born in Naples ".
Andrea, aged 21, one of the musicians of the orchestra, is still incredulous. "I started playing the clarinet almost for fun, without ever thinking what it would mean to me or where this would lead me. I started this journey with people who form an important part of my life today. Sometimes someone joined us or welcomed us, and we grew up together joyfully. Usually, the future unfolds in this manner: you can never really know what it holds for you: there are always some surprises around the corner.
I still find it hard to believe what I saw with my eyes and heard with my ears this morning, a few meters from the squares where famous scenes of Gomorrah were shot. Everyone's idea is that in Scampia no beauty will ever be found and that its young people are destined for evil. I, together with the young people, women and men of Musica Libera Tutti will continue to play music and show the world that art and beauty can also be found here."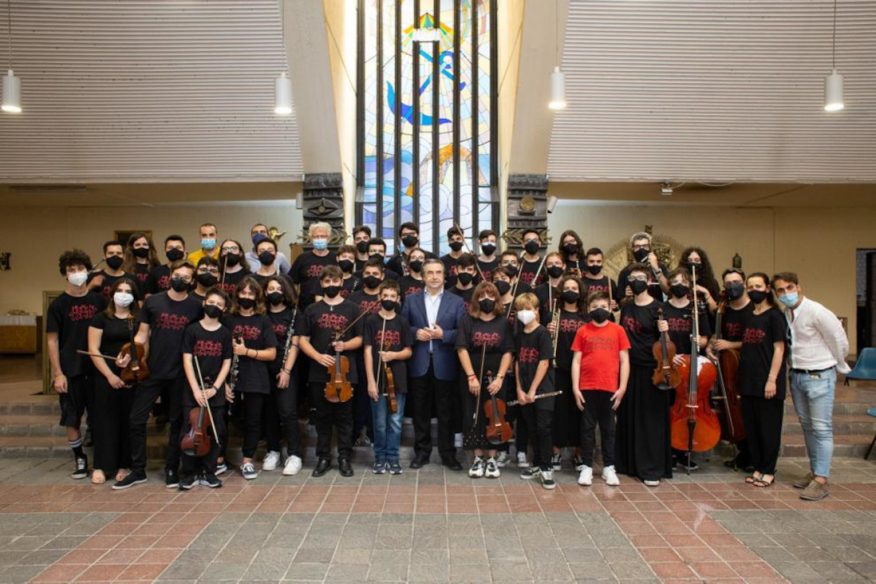 "This is a gift for everyone" Graziano Calci, head of the Alberto Hurtado Cultural and Professional Training Centre, founded by Fr. Fabrizio Valletti in 2001, highlights.
"After having recently met the young people of" Musica Libera Tutti ", a free online classical music formation initiative for children and teenagers and having then invited them to Caserta for his musical concert "Un'estate da Re", he came to visit the Hurtado Centre in Scampia, with great discretion and prudence, to see where our young musicians practice their music. He then gave them a lesson of about an hour and a half on the first movement in G minor of Mozart's opera 40 at the Jesuit rectory". This was an intense, intimate, friendly and funny moment thanks to the good-nature and wit of the Maestro, where the young people, family members and volunteers were also present.
"He shared his love for music, for Naples, for culture and history, inviting us to get out of the banality of the common mentality that relegates our city to repetitive and boring jargon that does not justify the wealth it bears. He spoke about the music in Naples and said that for this city to make progress one must love it and cultivate its values rather than highlighting the most backward Neapolitan character, because … it is by means of thinking about flowers that flowers grow ".