Walking with Ignatius on Instagram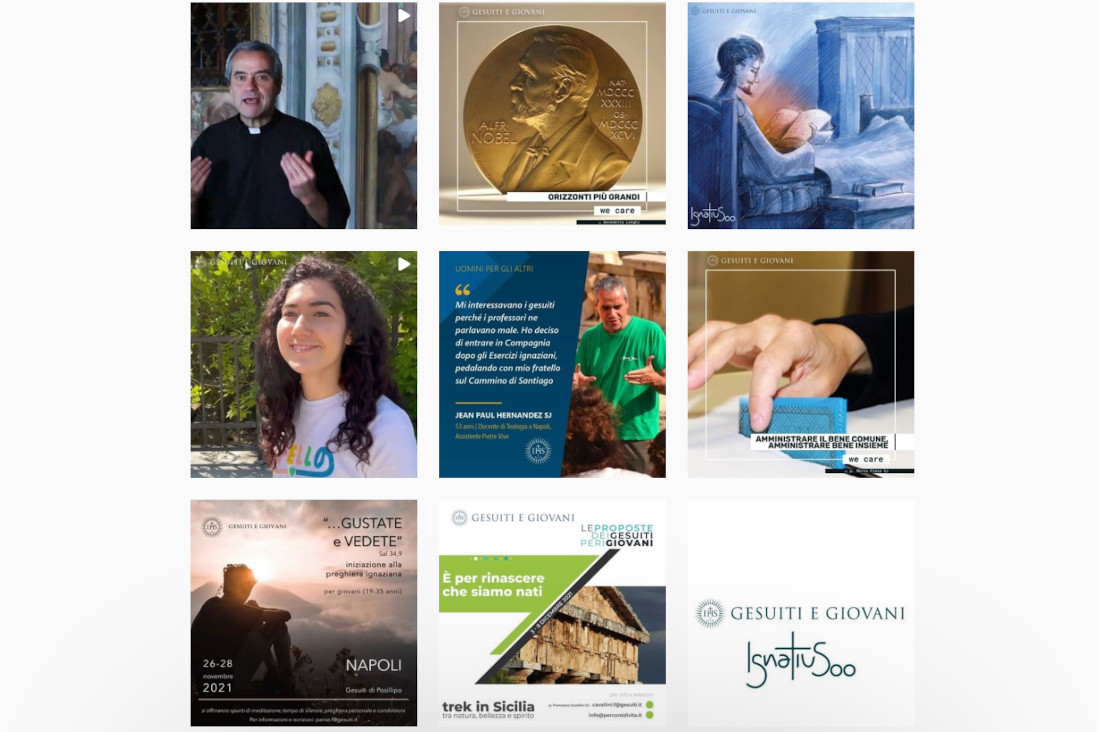 An 8-tier itinerary on Instagram to narrate of the main events of Ignatius' life for young people. These episodes cover the period from his injury to his progressive growth through what he discovered and his strong will. This project was initiated by the National Youth Apostolate Centre for the Ignatian Year.
"On one hand, we tried to give an account of the most significant events in the life of the Saint and on the other hand, we tried to show how relevant to modern society and contemporary his thoughts can be", Fr. Andrea Picciau explains. Many people, lay and religious, were involved in the project to enrich the subject with different perspectives and styles.
"Every month on the Gesuitiegiovani account the keyword is explained through 6 different posts. In the first post, young people share experiences and stories on the chosen theme. Then follows the specific episode of Ignatius' life which is shared through a specially designed table. It is here that the young Jesuits-in-formation answer questions in diverse and dynamic ways. In the fourth section features Fr. Jean Paul Hernandez SJ who explains the most important stages in the life of the Saint through videos shot in the "camerette" of the Gesù in Rome. Then some Jesuit fathers would figure out what St. Ignatius would say to young people today on various issues – politics, education and social media. Finally, some men and women religious try to introduce prayer by explaining the fundamental dimensions of the Ignatian method.
The various video contributions, posted earlier on Instagram, are available in full on the YouTube channel "Jesuits and young people".
"During this year when the Society is celebrating St. Ignatius and his conversion" Fr. Picciau highlights, "this itinerary will aim to accompany young people to discover his spirituality, his life and the profound wealthy he left us".