When the Church is "home for all"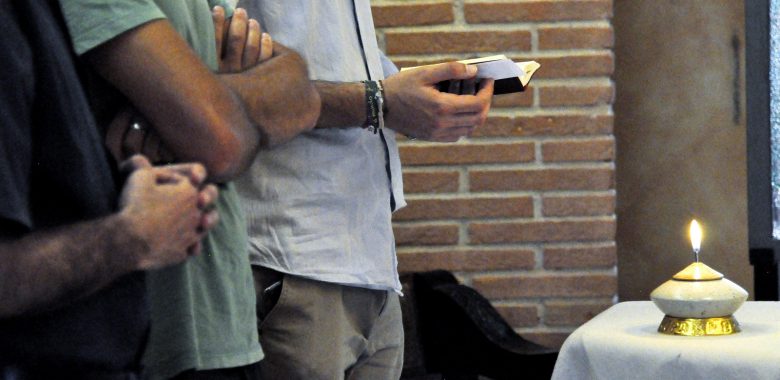 The Church House for All meetings are resuming in Rome, at the parish of San Saba. An experience that stems from the desire to reach out and welcome everyone, starting from the condition that everyone lives: lay or religious, old or young, homosexual or straight, single or married, cohabiting or divorced. The appointment is every third Thursday of the month at 8.30 pm at the parish of San Saba. The first meeting will take place on Thursday 21 October.
The theme of this year's meetings will be Fraternity, "confident that the Spirit will suggest how we can be an increasingly inclusive community", explains parish priest Fr Sergio Cavicchia SJ.
A project begun eight years ago in presence, continued online during the COVID period, but never interrupted, which helps, in particular, those who are not familiar with the word of God and prayer. The meeting lasted two hours. "A reasonable amount of time to listen to a commentary on the Gospel, to pray and to share," he explains. Just last year, one person in particular asked to leave this precious moment of sharing," explains Fr Sergio. Sergio explains. "It is the strongest moment where one has the possibility of a profound conversation with others, which is very enriching and therefore much awaited".
People who come from different parts of the city live this proposal, "who have known us in other experiences or who have arrived by word of mouth. Separated, divorced, homosexual believers, who do not attend church but who have an open question about God and wish to have a way to meet him".