Wood from migrants' boats was the highlight of the performance for Christmas at Centro Astalli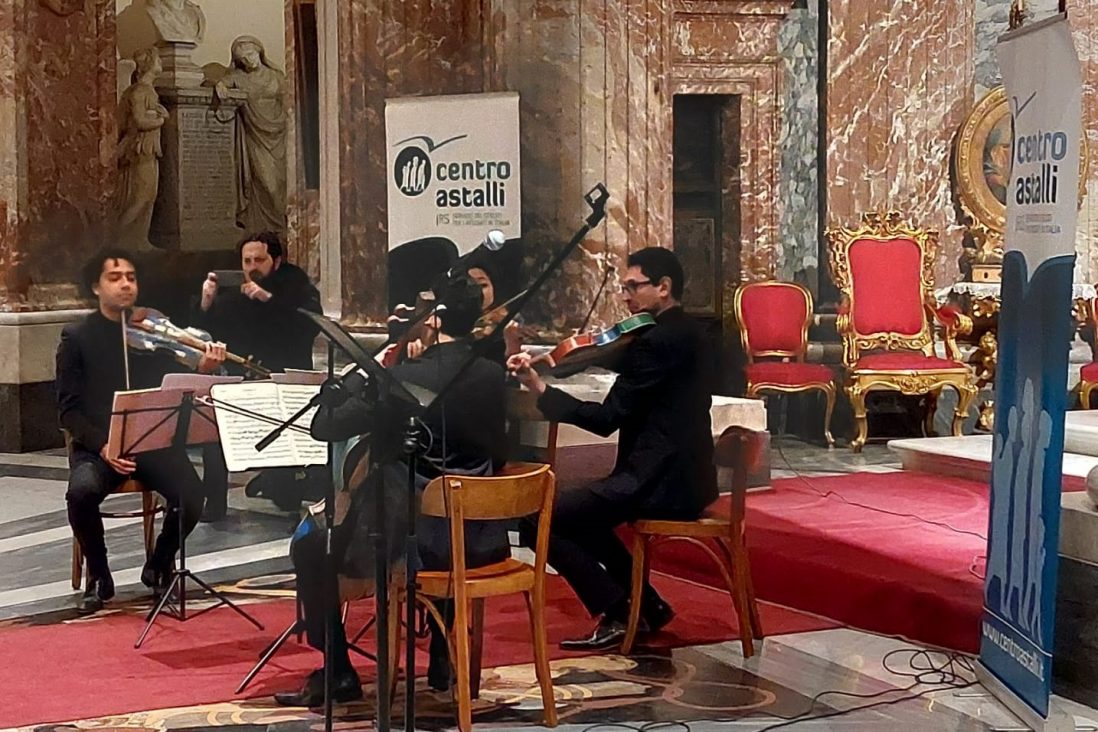 The Christmas concert promoted by Centro Astalli in remembrance of the year 2022 that initiated with the Russian invasion of Ukraine consisted of Music compositions by Mozart, Sollima and Arvo Pärt and a performance by the Ethiopian-born singer Saba Anglara.
"The war," Fr. Camillo Ripamonti, president of the Centre highlighted, "has added more victims to the number of innocent people that have been killed and has resulted in millions of new refugees in a world where there are at least 100 million forced migrants owing to wars, famine and the effects of climate change.
The 'Quartetto Henao' played with instruments in the church of Sant'Andrea al Quirinale made from the wood of migrants' boats that had arrived in Lampedusa and transformed by inmates of the Milan Opera prison. "What was a desperate journey became a moment of harmony and hope," Ripamonti pointed out. "To transform discarded wood is to perform a symbolic act that brings about social reconciliation". The concert was also attended by many refugees who are now being accompanied in their new life in Italy.