Running the full London Marathon in costume to support Jesuit missions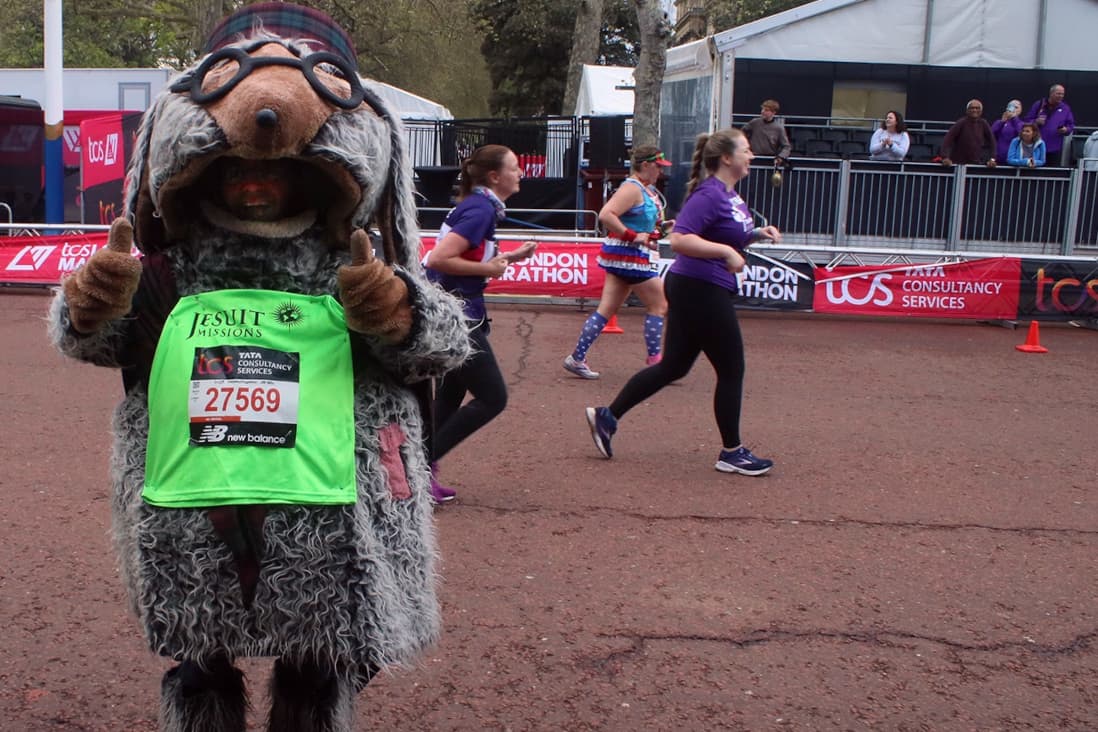 On Sunday 23rd April, Fr Patrick Magro sj and four other Maltese runners – Sarah Meli, Andrew Meli, Lisa Muscat and Francesca Montalto – took on the 42.2km London marathon to raise funds for the precious work of Jesuit Missions UK, with a particular focus on education projects in South Sudan.
In order to create more awareness, 53 year old University of Malta Chaplain Fr Patrick Magro SJ ran the entire route wearing a rather cumbersome costume, the fuzzy head-to-toe Womble costume which represents the mascot of the Jesuit Missions UK marathon team. It takes lots of courage and endurance to run the whole way wearing the 6-kilo costume, but "Jesuit Missions UK always sponsors very good projects and I was very happy to give my part by running the London Marathon dressed as a Womble! It was tough but definitely worth it! The best thing of all is the huge awareness that we created. The Wombles was a very popular tv show in England and the costume is iconic – everybody loves to take photos with the Womble. This slows the pace, but it gives the opportunity for them to see that it was all for Jesuit Missions" Fr Patrick told us.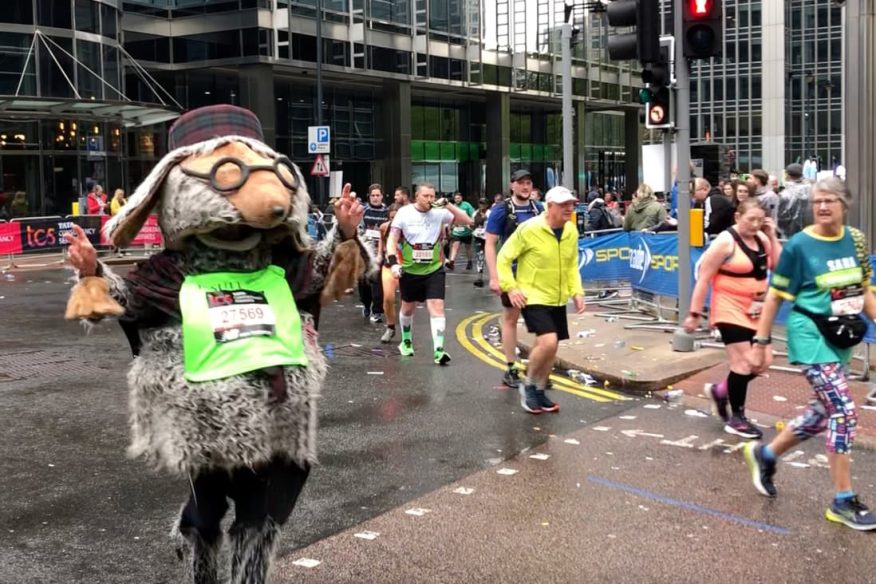 One of the main focuses of this year's marathon campaign by the Jesuit Missions team is education in South Sudan, the world's newest yet poorest country. In South Sudan, only half of the teachers themselves have completed secondary school. The education infrastructure is poor with many students learning in inadequate spaces.
A former rector of St Aloysius College for ten years, former Jesuit Provincial and presently serving as Chaplain at the University of Malta while also running Dar Manwel Magri (a Jesuit residence that was converted to also house a hub for University students and other young people in recent years), Fr Patrick says he is grateful for all those who supported the cause, and so far €13,000 was raised.
You can view videos from the event on the Facebook page 'ChaplaincyUni'
You can make secure online donations here: https://www.justgiving.com/team/teammalta.