Refugee students: 45 students admitted in Italy through the UNICORE project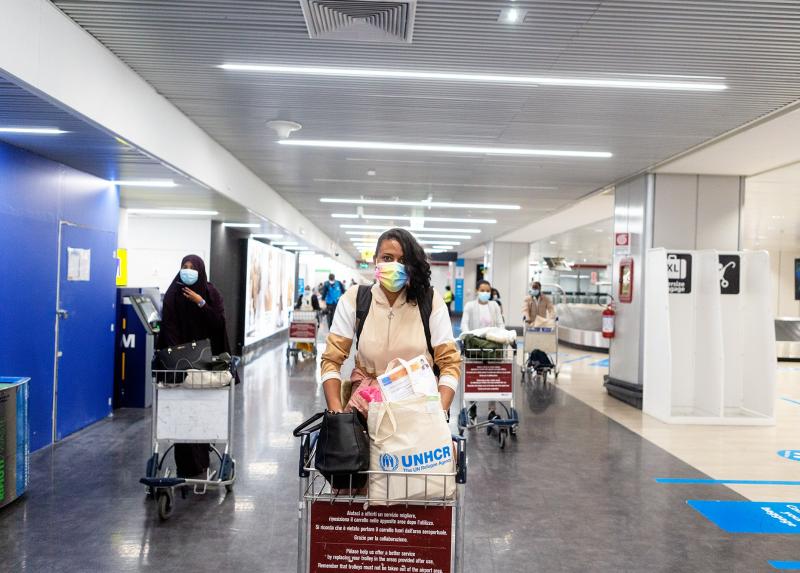 On September 16, 37 of the 45 refugees who received a scholarship arrived at Fiumicino airport to continue their academic studies at 23 Italian universities thanks to the UNICORE Project– University Corridors for Refugees. The last eight students arrived in the following days.
28 universities have so far taken part in this project which began in 2019 and together they have awarded over 70 scholarships during the past three years. The selection of students, carried out by the individual universities, was based on the students' academic qualifications and motivation. Those who qualified are refugees from Eritrea, Somalia, Sudan, South Sudan and the Democratic Republic of Congo.
Thanks to the partners of the project, including the Ministry of Foreign Affairs and International Cooperation, Caritas Italiana, Diaconia Valdese, Centro Astalli, Gandhi Charity, and a large network of local partners, the students will receive adequate support to complete their studies and integrate into academic and social life.
The students have completed the quarantine period required by the Covid-19 health protocols, after which they will start their studies at the universities scattered throughout Italy.
"Supporting the students arriving through the university corridors project in their academic and inclusion journey," Fr. Camillo Ripamonti, president of Centro Astalli, explains "is part of a series of projects aimed at creating new models of co-existence and integration in Italy. Education has always been a priority that characterises Jesuit action in favour of refugees all over the world.
We want to be able to offer a different future to those young people who, having for a large part of their lives seen only war, violence and destruction, can creatively invest in their own future, which becomes the key to a future of peace for all. This is why we consider it necessary and urgent that national and international institutions open, in a structural manner and for significant numbers, university corridors that help young people escape war and provide a way for them to build their future in peace".