Ronny Alessio SJ
Tasting the uncertain: from engineering to priesthood
It was a woman religious who referred me to a Jesuit for the experience of spiritual direction. A time of discernment, an important adjustment in many aspects of my life.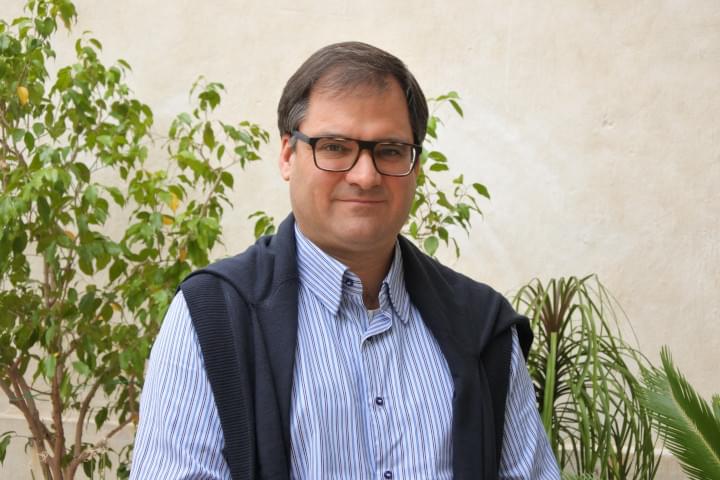 I opened the door little by little. The first time was when I was about 9 years old, listening to the testimony of a young seminarian in our parish. I liked Jesus' style, especially the way he established authentic relationships of friendship. Then ups and downs, chasing what I liked, until my vice-parish priest invited me to a service camp, when I was an animator of Catholic Action in my village, Fellette di Romano D'Ezzellino, in the province of Vicenza.
In Barbiana – Mugello
I had just graduated from the Professional Institute, I was a turner and miller ready to enter the corporate world. There, in Barbiana, I began to read Don Lorenzo Milani's letters. On those hills for the first time I thought and decided to pursue my studies in engineering to find tools to be helpful to me and to others.
Important stages
Three experiences helped me grow: my stay at the "Don Nicola Mazza" boarding school, where I expanded the boundaries of my world, meeting young people from Brazil, Georgia and Africa, engaged in different studies; a work for adolescent girls from difficult families. The Elizabethan sisters worked there, the same ones who ran the kindergarten I attended as a child, and to whom I owe a lot. It was there that the dream sketched out at the time of Barbiana began to take shape: to make the Gospel a reality in daily life. It was an Elizabethan sister who directed me to a Jesuit, Fr. Luigi Saggin, to experience spiritual direction. It was a time of discernment, an important adjustment in many aspects of my life.
Understanding one's path
I wanted to understand if becoming a priest was my vocation. I left Padua to start working in Lonigo continuing my spiritual direction with Fr. Franz Tata. I met people capable of true and unconditional friendship. One day when I went to the Youth Center in Padua for the umpteenth time, I found a photocopy of a letter from Fr. Arrupe in front of the Center's chapel. Fr. General was harshly questioning the Society, its way of proceeding, words that gave me deep consolation.
Entrustment begins
On that November 17, 2002, when I entered the novitiate, I experienced the longest journey of my life. My mom and brother would stop at every gas station to see if I would change my mind. On that trip, I tried to be confident, to go out far, to try to question my patterns. That's why I was stunned when, in Spain in Madrid, while I was finishing my Theology studies, the Provincial asked me to follow a project in Padua, completing a License in Liturgy, and then being sent to Albania.
These were two special years because this was the first time that studying was so resourceful to me! I met new people and disciplines. I began to become aware of a new vision of the world. My experience of mission also changed, as it became less rigid. I was supposed to arrive in Albania in 2014 to take the office of director of the school around 2017 but in 2014 I began my mission as director without knowing the language and without having ever worked in school administration. In 2019 I was asked by the Provincial to conduct the development of the Apostolic Plan.
The surprises continue day by day, especially during this time where COVID-19 and the changes of the Province administration have allowed me to work for a very short time for the Province plan and surprisingly I found myself quickly in Naples, as the Rector of the Capano Pontifical Interregional Seminary, with about a hundred seminarians. This was my first time in Campania and my first time in a seminary and, surprisingly, I felt consoled, and I went back to that lesson in rational mechanics that Heisenberg's Principle of Uncertainty taught me: "In the sphere of reality, occurrence is rather left to the gamble of chance». In my life I often realize that what is called chance, and the abundance of fruit it bears, has the taste of the gratuitous gift of grace that comes from God. I hope that in the seminary I will be able to pass on this experience of feeling and tasting.